MLB 2002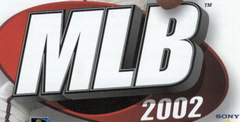 Click the "Install Game" button to initiate the file download and get compact download launcher. Locate the executable file in your local folder and begin the launcher to install your desired game.
a game by
989 Sports
Platform:

PSX

Editor Rating:

9

/

10

, based on

1

review
User Rating:

10.0

/

10

-

2

votes
Rate this game:
See also:
Baseball Games
Overview
Usually when a new baseball video game lands on my desk for review, I drop whatever it is I'm doing (or not doing) and eagerly plop that sucker into my hungry console. But in this case, folks, I have a small confession to make -- the sixth iteration of a so-so baseball game, made for a system that's fading fast, had me moving at a snail's pace. Alas, with what certainly has to be 989 Sports' swan song for PSX baseball, MLB 2002 finally creeps out of the dugout and takes one last swing for the fences. No question, the bases are loaded with the same multitude of options and features as last year's version -- and even some new ones too! But will the updated graphics and all-too-familiar gameplay be enough to convince diehards to upgrade? Well, don't just sit there; grab your Louisville Slugger and step up to the plate… here's the windup… and the pitch.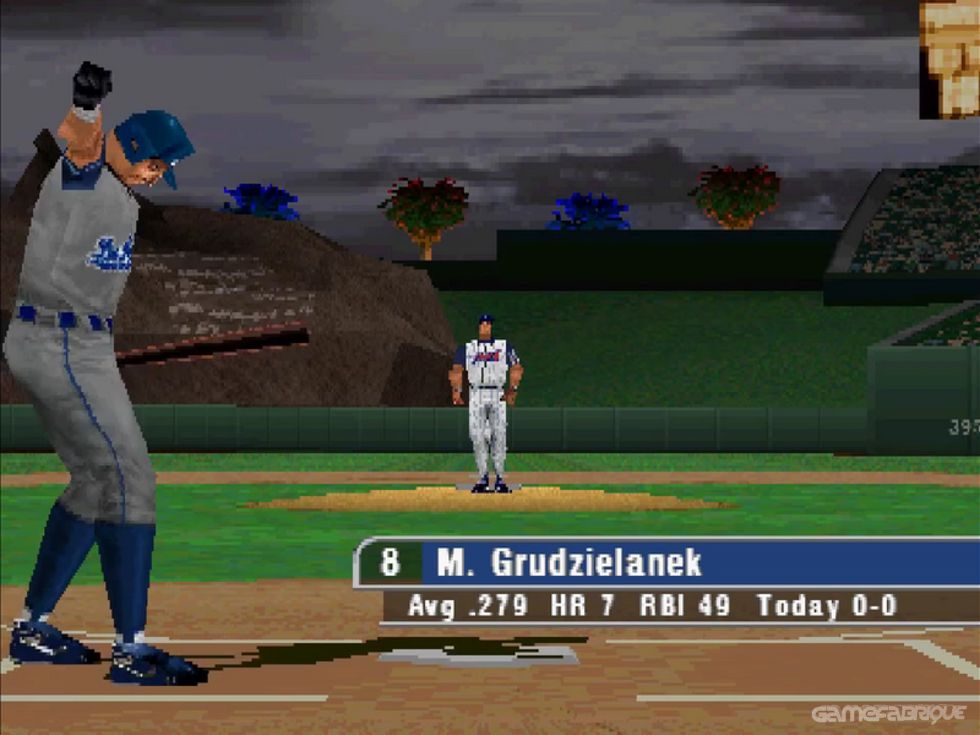 Gameplay, Controls, Interface
MLB 2002 (for one or two players) offers several different play modes to keep even the most jaded gamer busy. These include: Exhibition, Season, All-Star Game, Playoffs, World Series, Home Run Derby, Franchise, and Spring Training. Kudos to 989 Sports for bringing back the unique Spring Training Mode. Here, you create a top prospect and, by earning enough points, try to make a 25-man Major League roster. Play well enough in the "Bigs" and you can even make the all-star game. Likewise, play poorly and you can be sent back down to the minors. Keep your chin up, though -- by playing well enough in an extended spring training schedule, you may get called up at any time. In Franchise Mode, you'll guide your team through multiple seasons. As a general manager, you'll have to use your authority to keep a close watch on the league's status. You can strengthen your team by signing free agents, calling up players from your farm system, getting trade updates and keeping tabs on the disabled list. Your goal in Franchise Mode is to build a team through free agency, good enough to win the World Series. You'll start off your schedule playing with lower attributed players; earning points with each win. As your pool grows in value, you'll be able to acquire and release players. Finally, there's even a Manager Mode, which allows you to play a season as a manager without the hassle of controlling your players. You'll manage your lineups, pitching changes and substitutions while the computer plays the actual game for you. No matter which mode you play, stat mavens will especially dig the wealth of information available before, during and after each game. 989 Sports even included revamped player cards that provide vital statistics and statistical breakdowns in over 90 categories. If you're craving variety, no doubt about it -- MLB 2002 gives you plenty to do.
Those of you familiar with last year's total control interface will notice a few minor tweaks and additions to this year's version. As a pitcher, you choose one of four pitches and aim your pitch via an on-screen cursor. New to this year's game is the ability to control the pitch speed. Fielding is still spot-on -- getting your player to the make the play is as easy as ever. This year's total control fielding includes a new one-button feature -- press the L2 button when a ground ball approaches and your infielder will dive, spin, and automatically throw to the appropriate base. Those of you who enjoy the challenge of cursor-controlled batting will not be disappointed. Okay, here we go: Inside the visible strike zone is a white box, which designates your swing area. In the middle of your box is a crosshair, which denotes the sweet spot of the bat. As the pitcher throws the ball, your hitting box turns red. As the pitch nears the plate, a little yellow box representing the ball suddenly appears. Your job is to line up your crosshair with the ball. If you're dead on, you'll hit a line drive; a little off and you'll end up hitting a grounder, pop-up or foul ball; too far off and you're liable to miss completely. You also have the option to toggle between hitting for average or hitting for power. Choose the former and your swing area will increase in size, thus maximizing your chances for making contact. Before the pitcher's delivery, you can even guess the pitch type and location by hitting the L2 button in combination with the d-pad (for location) and corresponding button (for pitch type). Choose correctly, and again, your swing area will increase in size. Choose incorrectly, however, and your swing area will decrease. (Whew, there, I did it!) If the preceding sounds just a bit too complicated -- no problem. Thankfully, by making a few changes to the game settings, total control batting can be turned off and hitting the ball becomes a mere exercise in timing your swing.
For many sim heads (count me in!), it's the actual performance on the playing field that ultimately determines the success or failure of any given baseball game. Regrettably, it's here thatMLB 2002 suffers its greatest collapse. The biggest problem stems from completely disproportionate player speeds. This leads to a series of base running anomalies, including my favorite -- a hitter who's thrown out at first, after a base hit to right field. Extra base hits are also few and far between, even for the speedier runners on your team -- that is, with the exception of home runs, which are a bit too frequent for my blood. Sadly, AI problems extend beyond base-running woes. Fielders often dive for balls unnecessarily, resulting in the "out that got away." Furthermore, CPU batters seem to have an uncanny ability to read every pitch you throw. Striking out the CPU, while not impossible, is way too difficult even on the rookie setting. I don't know, but with Randy Johnson on the mound, I should be able to strike out the opposing pitcher with a "high heater" at least once! And for heaven's sake, where the heck are the umpires? Who's calling the balls and strikes -- the ice cream vendor? Considering that the pre-release marketing material boasts input from 20 real Major Leaguers, far too often "realism" takes a mighty seat on the bench. With artificial intelligence this poor, it might as well have had input from 20 members of The Girl Scouts of America.
Graphics
After experiencing the visual prowess of the PS2 for nearly eight months, I find it almost torture to go back to the graphic inferiority of its predecessor. But I suppose it's only fair to consider the game's visuals insofar as how it stacks up against rival PSX titles. Even so, I still find MLB 2002's graphics to be substandard at best. Player models are blocky, displaying bland textures and an obvious low polygon count. Worse yet, the apparent low frame count lends itself to uninspired player animations, giving an overall choppy appearance. On a positive note, choppiness notwithstanding, you will find a decent variety of different player animations. Diverse signature stances and pitcher windups, as well as the realistic spinning, ducking and diving of your fielders, spice things up quite nicely. Stadiums are adequately modeled, including the new PNC Park, Safeco Field, Pac Bell Park, and Comerica Park. In terms of detail, however, you won't find anything new or different from last year's version. Finally, like blotches of paint splattered on a canvas, the fans in the stands are a horrifying mess of uneven color. And if all this sounds too harsh, a word of advice -- take a good long gander at this year's offering from EA. I rest my case!
Audio
The sounds of the ballpark come off fairly nicely, offering the standard crowd noises, crack of the bat, and vendors barking out their assorted snacks ("Peanuts, getcher peanuts"). It's all rather acceptable -- just don't expect anything extraordinary here. The play-by-play and color commentary seem somewhat improved over last year's version. Vince Scully is back in the booth with a greater repertoire of expressions, resulting in a less repetitive presentation. However, once again, Dave Campbell handles the color with all the excitement of picking out a pair of socks -- "Bernie Williams took a step to his right to get under that ball, Vin."…duh, really! During gameplay, you'll hear the familiar musical renditions of "Woolly Bully" and "R-E-S-P-E-C-T" (methinks the latter could be a hidden message from the developers… I don't know!).
Bottom Line
With several better choices of baseball games available on store shelves, I find it quite difficult to recommend this game to even the most diehard fans of the MLB series. Yes, the sheer variety of game modes and features is quite impressive. Unfortunately, its overall lack of aesthetic quality, coupled with gameplay that does our national pastime a tremendous injustice, leaves this game stuck in the minors without any options. If you happen to be one of those diehards, my advice is to rent it first and see if the slight additions and tweaks warrant a purchase. For this reviewer, however, you can buy me some peanuts and Cracker Jack, but you won't be taking me out to this ballgame any time soon!
Download MLB 2002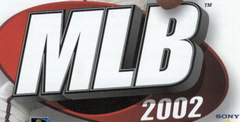 System requirements:
PC compatible
Operating systems: Windows 10/Windows 8/Windows 7/2000/Vista/WinXP
Similar Games
Viewing games 1 to 5