Pandemic 2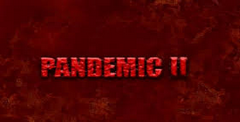 Click the "Install Game" button to initiate the free file download and get compact download launcher. Locate the executable file in your local folder and begin the launcher to install your desired game.
If recent events are any indication, there's no doubt just how deadly an effective virus can be. In Pandemic 2, you're tasked with wiping out the entire world population by crafting a resilient and ravenous disease. Where other strategy games might put you in charge of saving the world, Pandemic 2 encourages players to find new ways to infect and destroy, evolving their custom disease into the world's most efficient killer. That said, wiping out the world is no easy task, as countries move to delay the spread of the virus. If you don't make the right decisions along the way, it's likely that your disease will be eradicated or cured. Viruses are certainly a scary thing, and Pandemic 2 shows you just how deadly they can be through simple yet addictive gameplay.
Main Game Features
Wipe out the world in a highly replayable scenario
Two modes of play for relaxed and realistic sessions
Player-customized viruses and disease
Story
There's not much story to uncover in Pandemic 2, as the main focus rests in the evolution of your disease and the stages of global catastrophe. At the start of your game session, you'll be able to name and craft your own disease (more on that later), then unleash it on the globe.
As the six identified countries attempt to quarantine citizens and shut down businesses, you can track your disease through multiple means. A news ticker appears on the left side of the screen offering important updates, including what countries have seen recent infections as well as various efforts being made to resist them. As things become more dire you'll see the death tolls rise, but Pandemic 2 is mostly an emotionless game that's more about large-scale planning than storytelling.
Gameplay
Pandemic 2 is an easy strategy game to learn, but tons of fun to play both actively and idly in the background. Before jumping into the game, you'll decide between either "Realistic" or "Relaxed" mode. Relaxed mode offers a quicker gameplay experience that's great for short sessions, but lacks the complexity and features of Realistic mode. Regardless of your choice, you'll start off the game by creating either a viral, bacterial, or parasitic disease. Once you give the disease a custom name, things kick-off with your disease arriving in a random country. From there, you can monitor the disease's progress on the world map screen. Countries are dotted with various icons that represent hospitals, airports, and shipyards, as well as the quality of water. You can upgrade and modify your disease in the Disease menu, altering the symptoms, resistances, and means of infection. For example, if you notice that a country is being lax with their water treatment, you might want to upgrade your disease with the waterborne quality. As the game progresses, things will get much more difficult as world leaders attempt to quell the spread of disease. In order to win, you'll have to think a few steps ahead and hope that the conditions work in your favor.
Conclusion
If you can't wait to watch the world burn from disease, you can get a front-row seat by playing Pandemic 2. All jokes aside, you shouldn't be dissuaded from playing due to the low-quality graphics, as Pandemic 2 is a highly addictive and enjoyable strategy title. The subject matter might be a bit dire given recent events, but there's something inherently interesting about games with deadly viruses. If you fancy yourself as a mastermind for global destruction, give Pandemic 2 a try.
Pros
Addictive and replayable
Realistic portrayal of disease spread
Challenging but fun
Cons
Lackluster graphics
Slow-paced
Download Pandemic 2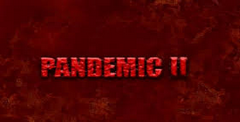 System requirements:
PC compatible
Operating systems: Windows 10/Windows 8/Windows 7/2000/Vista/WinXP
Game Reviews
Ever Wondered What it would be like to be HIV? Ever stopped midshower, collapsed to the floor in a naked wet heap and gasped, "Oh god, what if I am SARS?" Well, stop doing both of those things right now. Pandemic 2 is a strategy game in which you design a disease and choose how to evolve it, evade being cured, and spread across the world.
The aim is to wipe out mankind by balancing your disease's various attributes. Nasty symptoms increase lethality, but also visibility, which in turn allows your disease to be more quickly spotted and the affected areas quarantined. Seaports and airports may be closed, harshly reducing your ability to infect new populations, while hospitals and water stations provide excellent means of passing your filthy little sickness about the place. As more and more people succumb to your disease you earn evolution points, which can be spent on more heinous symptoms or useful resistances.
Every region has a number of safeguards you must be careful to avoid triggering. For instance Madagascar, a panicky island with only a seaport leading to it, is the toughest place to infect, as they'll shut their borders at the drop of a hatful of vomit. Personally I like infecting everybody, and then all of a sudden evolving into a type of bacteria that makes everybody shit themselves. Sadly, it's never that easy in Pandemic to spread yourself everywhere, and without a 3D interface to make yourself a physical manifestation of angry diarrhoea, you'll never live out that dream. However, you will spend hours and hours playing a simple-looking, yet deviously addictive, strategy game with an original concept.
See Also
Viewing games 1 to 9