Test Drive Le Mans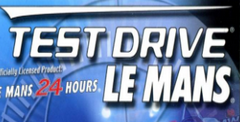 Click the "Install Game" button to initiate the free file download and get compact download launcher. Locate the executable file in your local folder and begin the launcher to install your desired game.
Infogrames TD Le Mans has been in development for a long time. And with the exception of the "turn-on-a-pivot" handling it's not bad at all. The frame-rate is fast and smooth with little graphic pop-up. Featured are: GT1, GT2 and prototype vehicles (50+ total) and the actual Le Mans track. Seven additional courses plus authentic Le Mans atmosphere (including night-to-day progressions) round out this March release title.
Download Test Drive Le Mans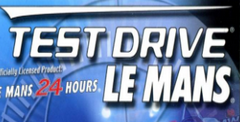 System requirements:
PC compatible
Operating systems: Windows 10/Windows 8/Windows 7/2000/Vista/WinXP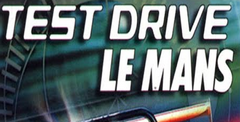 System requirements:
PC compatible
Operating systems: Windows 10/Windows 8/Windows 7/2000/Vista/WinXP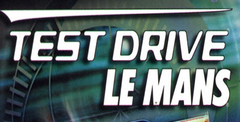 System requirements:
PC compatible
Operating systems: Windows 10/Windows 8/Windows 7/2000/Vista/WinXP
Game Reviews
People say:
7
A 24-hour racing event doesn't seem to be the best basis for a driving game. However, Infogrames simply used the 24 Hours of Le Mans as the building block for a full-featured sports car racing simulator. Sporting Arcade and Championship modes with two difficulty settings, the game also packs a complete, 24-hour race at Le Mans. Of course, for those of us who actually have lives to maintain, it's also possible to speed up the clock so that the race is over in 12 minutes, 24 minutes or two hours. Test Drive Le Mans includes three classes of sports car: GTi, GT2 and Prototype. Just like the real racing series, you only need to win your class, not the entire race, to score a victory. An interesting feature is the danger of oil being spilled on the track. When a striped flag appears on the screen, you're in a slippery area and need to take caution. It's the first time I've seen this very realistic racing aspect done so well in a game. Graphically, Test Drive Le Mans offers a good sense of speed and some nice car models, but also some very glitchy scenery. In the sound department this game loses in just about every way. The music is bad and restarts every time the announcer says anything. Plus Eutechnyx, for some odd reason, decided to use some sort of static breakup noise for the engine backfire. I thought my speakers had blown up when I first heard it. Test Drive Le Mans is solid, but could have been better.
6
Test Drive Le Mans has its flaws but I like it anyway. The intense speed and tight racing gameplay are what thrills me. The cars stick to the road like glue so cornering may not be realistic, but it is fun. You can almost go as fast in the turns as you can in the straights. I also like the way Al cars behave. They don't run perfect every time. They'll scrape a wall, spinout or just plain wreck...it's a nice change from the usual. Now for the flaws--the cars have little lateral movement; instead, the backgrounds seem to rotate around them. It's cheap but tolerable. Oh, and the back fire noise is too loud. Check it out anyway.
7
GTi and GT2 racing is often overlooked in racing games. Too bad, 'cause it's actually a thrilling sport with all the best bits from sports car racing and stuff like CART or NASCAR all thrown into one event. Unfortunately TDLM fails to really capture the "spirit" of the cars concerned here. Sure, they all look fairly accurate, and the teams are all spot-on, but they lack the feeling of brutish power. You never feel like you've got over soohp kicking through the back wheels. The cars always feel like they're on rails, and there's little sideways movement as you take a corner at 150 mph. This isn't the most fun you'll have with a racer. File it under "adequate."
This summer Infogrames' sports car racing sim hits the Game Boy Color in fine style. Coming to the tiny cartridge is every feature found in its bigger PlayStation counterpart. Test Drive Le Mans will also include a battery backup, over 20 tracks and 10 different licensed cars. Players will race both during the day and at night against up to 20 cars at once.
Overview
After the release of the exciting rally racing game Test Drive V-Rally, Infogrames looks to continue its momentum with the release of Test Drive Le Mans. This is the officially licensed game of the 24 Heures du Mans endurance race, and so includes the world famous 8.5-mile Le Mans circuit and nine other faithfully reproduced ACO (Automobile Club de l'Ouest) tracks. It features multiplayer racing action (with up to 4 players), 30 frames per second, 24-car simultaneous racing, and a total of 44 GT, prototype, and legendary classic cars. It also has a compressed time option, but no one will stop you from spending a full 24 hours strapped to your couch.
Gameplay, Controls, Interface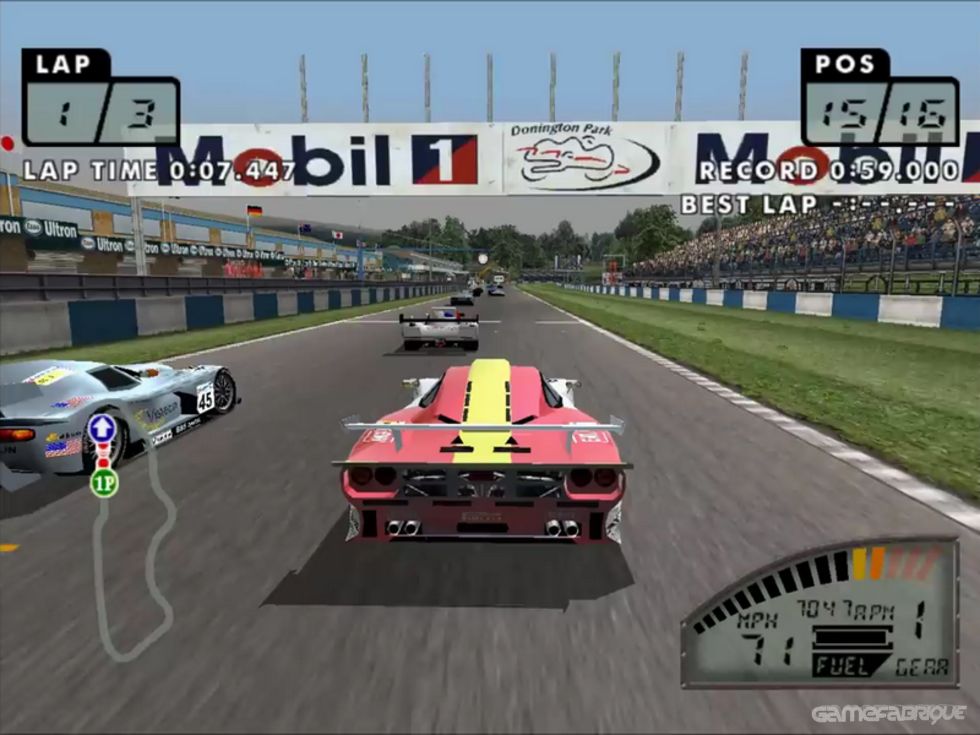 I enjoyed the gameplay a lot more than I thought I would. While some games feature street-legal sports cars and then let you buy cars and upgrades, Test Drive Le Mans, with its gorgeous graphics and amazing attention to detail, instead focuses on creating a game that encompasses pure racing action. This game hooked me and kept me coming back with its realistic car physics, different realism levels, and an awesome graphics engine that never sputtered, even during full-on 24-car racing. There are 5 modes of play: Time Trial, Quick Race, Championship, Le Mans, and Multiplayer. In the Le Mans mode you have to complete more laps than anyone else in a 24-hour time period. Since all classes compete simultaneously in the Le Mans mode, you should unlock some of the faster cars before testing your skill there. To unlock those faster cars, you will need to be the season points leader in the Championship mode. The Championship mode features different race series run back-to-back in seasons, and winning each season unlocks cars featuring better acceleration, handling, and top speeds.
Before you start each race, you can change the fuel tank levels, choose tire types, and set the down force based on the track and weather conditions you find on the test laps. But beware: there are changing weather conditions over the course of the race. For example, as a downpour blows over and the track starts to dry out, the planning of your pit stops becomes crucial. Change the tire types, and get enough fuel to last until your tires wear out or you finish the race.
Graphics
These graphics are good (four million polygons can't be wrong). The Aussies at Infogrames Melbourne House have produced a game with exceptionally realistic, clean and smooth car models, with excellent background graphics to match. Perfect shadows, reflection and lighting details, glowing brake rotors, blue and yellow headlights, the splash of raindrops off the tarmac, and the different backfire under rain or clear weather conditions are just a few of the many nice touches. This game, like V-Rally, also does a great job of communicating the sensation of speed directly to the player. A great replay feature allows you to review the race and notice the amazing graphical details you missed while playing.
Audio
There are a lot of nice touches on the audio. You hear the screech of rubber and the roar of the engines as you fight for traction, accelerating out of a curve in full throttle. When you hit a section of the track that loops back on itself, you can even hear the other cars. You can change the music in your car from the "k-rock" or "c-breeze" stations, but I suggest turning the weak instrumentals down to better hear the sound effects. My only complaint regarding sound effects was the relatively quiet sound made when sideswiping and bumping into other cars.
Bottom Line
This game is a must-buy! It has raised the bar for console racers and set the new standard for racing games. With its great graphics, realistic car dynamics, excellent tracks, and the performance of GT and prototype cars, Test Drive Le Mans should be on the wish list of all driving fans - and at $29, it's a screaming good deal.
If Infogrames can re-create the gameplay of TD Le Mans (PS) with vehicles that look this good, we're all in for a treat. The DC version promises to take it up a notch with additional teams, tracks and race modes. Having witnessed its performance at E3, we can assure you TD Le Mans is very fast--we're talkin' consistent 60 frames-per-second fast. More than 30 real cars, 10 tracks and the famous 24 Hour race are in this November release.
People say:
9
This amazing title is the very definition of a sleeper hit. Sleeper because no one Gncluding us) expected it to be so damn good. The sensation of speed is simply astonishing. The in-car view nestles you about two feet off the rushing pavement. The road textures (skid marks, paint markers and best line paths) flow by at a fluid 60 fps, yet still maintain photo-realistic detail. The trees, houses and other stationary objects follow suit. The car models are the best I've ever seen--all 30+GT1 and GT2 vehicles look very much like the sleek and powerful machines they represent. In addition, nuance effects-paint and window reflections, back fires, vapor trails and glowing red brake disks--are extremely well done. Toss in the super authentic (very throaty) engine sounds and the aesthetics portion of the game is sealed up. The good vibes don't stop there. The physics and racing gameplay are the strongest part of the package. The cars react to the dynamics of the road just as you'd imagine they would. You can feel the difference when going up hill or down, or when traversing a twisty set of turns on a steep grade. The only reason I'm not giving this game a perfect score is the limited adjustability. It's almost like an arcade game in that regard. Two-player is great but there isn't an option to let the computer cars race at the same time. Other than that, this is the most exciting racing game I've played since Daytona USA.
9
This game blew me away! Set this baby on the hardest difficulty level and watch your 15 competitors beat and bang for position lap after lap. They're really aggressive, and have no problem putting you in the weeds to gain a position. That combination makes this a good racing game no matter what, but there's more. Infogrames raises the bar for graphics in a racing game: These car models rival those found in TXR and F355, plus they run at a very smooth fram-erate with spectacular backgrounds. Le Mans is just plain fun for both rookies and veteran video game drivers. Yet another reason to own a Dreamcast this holiday season.
8
I never thought a Le Mans game could be this fun, but this one is really impressive. The graphics are absolutely gorgeous, particularly the detailed car models and environments--it's just a shame that you can't visually damage them. The controls are crisp and although the game is realistic, it's not so technical that only the most expert drivers can play. One thing that I really enjoyed was the challenge provided by the computer intelligence. Many racing games have drones that do nothing other than serve as window dressing, but here they really bump and grind you all over the course. Ah, there's nothing like a beautiful game that has brains too, right?
GameBoy Color Screenshots
See Also
Viewing games 1 to 15