Trainz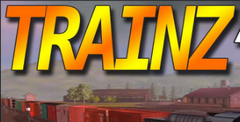 Click the "Install Game" button to initiate the file download and get compact download launcher. Locate the executable file in your local folder and begin the launcher to install your desired game.
Overview
As the great railroad era rolls farther and farther away, names like Flying Scotsman, Orient Express, Chattanooga Choo Choo, and even Amtrak to some extent are more commonly found in history books and museums than on the lips of travelers. The titanic, lovable, mysterious trains of the industrial age seem destined to enchant us forever. In contrast, the sleek high-speed trains of tomorrow have more to do with efficiency than grandness. The "collect, create, control" mantra touted on the Trainz game box and manual well describes the idea behind Trainz wherein the user collects historical locomotives and creates and controls a railroad system. Trainz contrasts with the typical game of shoot, race, solve a puzzle or complete some objective. What's the objective of Trainz? You heard it right: "collect, create, control."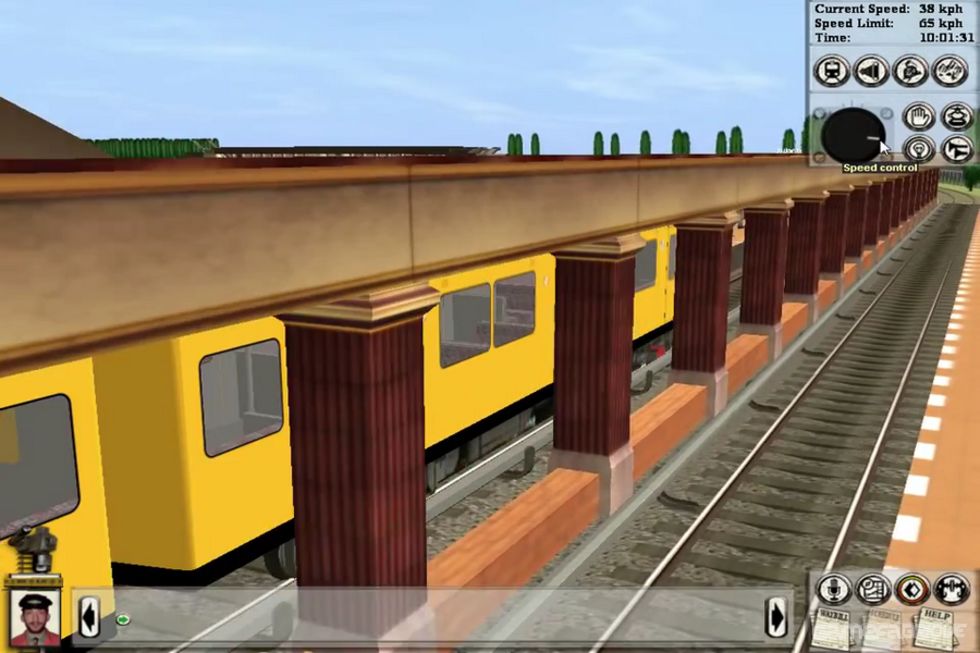 Gameplay, Controls, Interface
There is no gameplay in Trainz. There are no high scores or checkered flags, no storyline or cut scenes, no victory or defeat. In this simulation, you relax, observe, learn and use your imagination. When you start Trainz, you won't see the usual interface screen template of single play mission/campaign and multiplay typical of many games. Instead, My Collection, Driver, and Surveyor appear as choices. Selecting My Collection jumps you into an interactive historical module wherein you view famous trains in 3D and read about their history. Selecting Driver is where things get interesting. This module allows you to put together your trains to form the "consists" that you place in specific locations on the terrain you choose (Britain, North America or Australia). The Settings allow you to determine where the trains are controlled from'Cabin or DCC (outside view) and change weather effects and time settings. Here you can also adjust the all important "de-rail level" from none to realistic. Be careful because these iron horses will gallop right off the tracks at high speeds in the realistic setting.
Graphics
You will likely lose interest in the detailed instruction manual after playing around in the intuitive drag and drop interface. See a rolling stock you want to add to your consist? Reach over and grab it. Easily move locomotives and rolling stocks (represented by icons) to different positions in the lineup. A click gets you into a top down map of the entire rail system. The overall fluidity of the interface makes navigation simple and easy. Occasionally, slowdowns occur when switching among large and numerous consists, even with a top of the line gaming system.
The inside of each locomotive is rendered in 3D with controls, switches, levers and other instruments which skilled engineers will want to use to control things. Outdoors you'll see an aesthetically alluring, largely rural world. There are lots of bridges, lakes, countryside and even tunnels to negotiate. You might expect Uncle Joe from Petticoat Junction to walk right out of some of these idyllic scenes and start slapping you on the back. You have fairly free movement around the outdoor 3D environment. Click an icon of a locomotive or rolling stock and the camera scoots up to that car. You can also move your perspective around among switching station cameras. Some very well done weather effects will have you reaching for your umbrella, sunglasses, or ski jacket.
Audio
While there are not a multitude of sounds in Trainz, the limited ones that you hear are pleasing to the ears. Most commonly heard are the rumbling engine, horn, and general clanking sounds. The distant droning of a locomotive's horn through a cold winter night can be mysteriously comforting.
Level Editor
You may never have seen a simulation in which the level editor or "Surveyor" represents a substantive part of the experience. Developers often release level editors as a nice-to-have additional component for the geekocracy. Amazingly, the Surveyor guarantees anyone with basic computer skills fast and easy creation of custom layouts. Two words come to mind in describing this user friendly editor:decoration: underline decoration: underline. Magically blend textures into each other when painting. Raise or lower terrain easily'literally move mountains. Drop in a bridge and stretch it across a valley; then just add water. If you've never dabbled with a game editor of any sort, take a look at some of the quality helpful instructional videos. You will also find a thriving user community at the Auran (the developer) website, where you can download user-created locomotives, structures, layouts, and rolling stock as well as the latest upgrades to Trainz. You can even send a Trainz greeting card to a locomotive loving friend or relative.
Bottom Line
Trainz is truly a work of art. It attains the virtual railroad experience with excellence. There are absolutely no negative surprises. It never runs out of steam or gets sidetracked. If there is a downside to Trainz it would be that many gamers'especially action gamers'may not find enough excitement in creating and managing locomotive virtual pets. "Collect, Create, Control" is very different from run, jump, shoot. Nevertheless, don't get railroaded into buying a train sim before taking a serious look at Trainz.
Download Trainz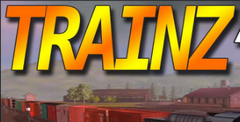 System requirements:
PC compatible
Operating systems: Windows 10/Windows 8/Windows 7/2000/Vista/WinXP
Other Games by Strategy First