WWE '12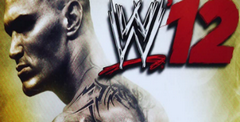 Click the "Install Game" button to initiate the free file download and get compact download launcher. Locate the executable file in your local folder and begin the launcher to install your desired game.
It's now 2012-wait; it's actually 2021. It's easy to get those years mixed up when discussing THQ's and Yukes's WWE '12 launch nearly a decade later.
After the disappointing news that 2K Games were canceling WWE 2K21, fans of the franchise accepted defeat and sought joy in past WWE titles from many different developers. If you've decided to revisit Yukes's WWE '12, there are some things you may want to refresh yourself on if you haven't played this game in a while. In the spirit of the fast-paced action found in wrestling games like this one, here are 12 things you should know before playing WWE '12 in 2021.
WWE '12 an older game.
Now, let's get this out of the way. WWE '12 graphics and gameplay are going to feel a bit dated. That doesn't mean that your experience won't be rewarding. Yukes released WWE '12 on seventh-gen consoles. If you recall, the PlayStation 3 and Xbox 360 were both pretty beefy consoles for their time. In fact, we saw one of the biggest jumps in graphical technology going from the Xbox and PS2 to those mentioned above. It will still look good, but it won't look like what we think WWE 2K21 would look. It's pretty obvious, but it must be stated as a reminder that this WWE '12 revisit is mostly for nostalgic purposes. Hold your criticisms and enjoy the game.
Create your own Arena in WWE '12
Create an Arena mode was a fan favorite for WWE '12. It allows the player to recreate famous arenas of the past in meticulous detail. Community Creations also enables you to tap into the creativity of fellow WWE '12 players. We aren't sure how the servers are holding up in 2021, but you can find inspiration for new arenas anywhere on the internet.
You run the show in WWE '12's story mode
In an 18-month story called The Road to WrestleMania, WWE '12 has you control three familiar characters from IRL WWE.
Sheamus. Pre-determined to be the villain of the story
Triple H. Pre-determined to be the outsider of the story
User Picked.Someone you – the player – will choose to be the hero of the story. The Road to WrestleMania was updated compared to older games to be more extensive and tighter a storyline than previous WWE games.
WWE '12's camera work captures well the WWE Television experience
WWE '12 was known for how well it immersed players by providing a dual experience. The in-game camera capture of the fight allowing an experience relative to TV captures of IRL fights. WWE '12 players can wrestle while experiencing what they would if they were watching burly guys slam each other around at an actual event. Of course, some neigh-sayers think the realistic camera affects gameplay. Still, when the camera changes dynamically, just like IRL fights or special move execution, it's hard to deny the immersion into the action players feel. Combine that with actually controlling your favorite characters, and you have WWE '12 in all its glory.
WWE Universe 2.0 is better in this game
WWE '12 has made promises at the launch, of which many WWE game fans had good reason to be skeptical. One of those things was WWE Universe 2.0. The previous iteration in the WWE video game franchise saw a flop in an idea that was too massive for its time. However, it was overhauled, and Yukes implemented improvements.
Where does WWE '12 stand today?
According to WWE '12 Online Support, the offline version of WWE '12 will perform as expected. However, "you will no longer be able to upload and download Community Creations content or play online multiplayer matches… WWE '12 will no longer offer online support."
That note was updated in July of 2019 and developed eight years ago. Again – as stated above – this is an old game. If you plan on playing with friends, it'll have to be from the couch like the good ol' days of gaming.
5
It's never fun hearing that a game's developer discontinued its online servers. However, the game still runs as expected per the 2K support team. Maybe there is more fun to be had in WWE '12. If so, let us know how you've spent your revisit. Maybe you've never stopped; if so, tell us your experience now that we are almost a decade past its launch.
Pros:
Gameplay feels immersive with amazing camera tracking features
Create an Arena mode is still fun
Cons:
Not enough offline content
Online servers are inactive
Universe mode didn't get much better from previous game
Download WWE '12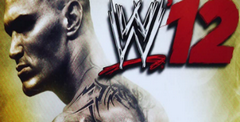 System requirements:
PC compatible
Operating systems: Windows 10/Windows 8/Windows 7/2000/Vista/WinXP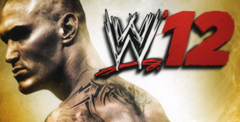 System requirements:
PC compatible
Operating systems: Windows 10/Windows 8/Windows 7/2000/Vista/WinXP
Playstation 3 Screenshots
Similar Games
Viewing games 1 to 11