Xtreme Sports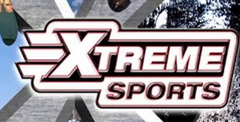 Click the "Install Game" button to initiate the file download and get compact download launcher. Locate the executable file in your local folder and begin the launcher to install your desired game.
a game by
Inscape
Platforms:

Dreamcast,

GameBoy Color

Editor Rating:

5.3

/

10

, based on

2

reviews
User Rating:

7.0

/

10

-

6

votes
Rate this game:
See also:
Skateboarding Games, Sport Games
Overview
OK, I'll admit it – I'm intrigued by many of the new breeds of extreme sports cropping up these days. I'd love to try water-skiing behind a huge kite, and the idea of jumping out of a perfectly good airplane sounds like it might be fun. Xtreme Sports, from Infogrames and Norwegian developer Innerloop Studios, offers some of the rush with no danger of cracking open my favorite skull.
The game is built around a series of Iron Man-style races, each of which consists of three or more sports. With a total of six events (Mountain Biking, Speed Gliding, Sky Surfing, ATV, Snowboarding, and Bungee Jumping), there's a little something for any sports junkie.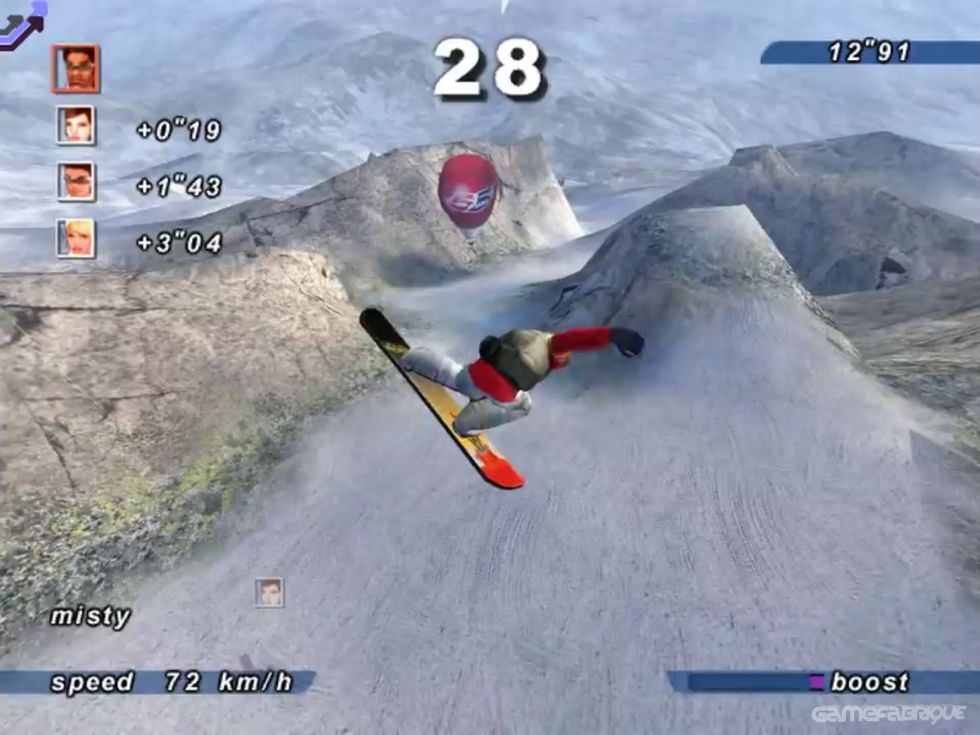 Gameplay, Controls, Interface
There's not much to the gameplay – this is your basic racing game. You can choose one of four characters as your avatar in the races -- Raga from Jamaica, Noel from England, Cath from the USA, and Nina from Sweden. It doesn't seem to matter which character you choose – I couldn't detect any difference in gameplay. Once you've selected your character, it's all about speed. Each race in the game consists of three or more events set in one of 5 exotic real-world locations, including Mt. Kilimanjaro, Maui and the Himalayas. You might begin by snowboarding down a glacial mountainside, switch to a hang glider being towed by a small plane for a round of speed gliding, and finish off the race by tearing across the countryside on a mini-ATV. Or the race might include bungee jumping off a cliff, followed by a race down a steep trail on a mountain bike.
For the Snowboard, ATV, and Mountain Bike events, the controls are basically the same and fairly simple to master. I also didn't have any problems with the Bungee Jump and Sky Surfing events, but Speed Gliding nearly drove me mad. I found the controls very awkward to use, and beating these sections was more a matter of luck in most cases than any skill on my part. You will have to win at Speed Gliding to get anywhere in the game – all three races in the Easy mode include the event, and to unlock Bungee and Sky Surfing you must take first place in the Easy and Medium Championship series.
I do have a gripe about multiplayer support. The game supports a two-player vertical split screen mode, but it may be harder to find this mode than to beat your friends in a race. The two-player mode is only supported in single race matches, not in championship play, and nowhere in the manual does it cover how to start multiplayer mode. I think I'd gone through the single race menus over a dozen times before I noticed the "Player 2 press start to join" message that flashes quickly across the screen during character selection. For a competitive racing game like this, multiplayer support should be all-inclusive and easy to locate.
Graphics
The graphics are a pretty mixed bag. The scenery is very well done, with detailed backgrounds, extensive play area for each event, and a number of extra touches that make the game feel much more realistic. Special visual effects like smoke and lighting are used to great advantage to provide atmosphere, and the character movements are smooth and lifelike.
On the flip side, there are some very annoying visual glitches and shortcomings. While you're moving around the map, the ground often seems to crawl and shift around – hills change shape and distort as they get nearer, and other areas that look flat at a distance can morph into deep pits in front of you. This wouldn't be so bad if it only happened in areas off the designated racecourse, but that isn't the case. The creeping landscape is often right in the middle of the track, making it harder to figure out how to deal with approaching terrain until you've run the course enough to learn how the shift changes things. I also found the character animations a little disappointing. All four characters react exactly the same at the end of a race. The only difference is that the winner of the race uses one animation, while the losers all use another. Watching all three losing racers sag their shoulders in unison at the end of every race got to be just a little creepy after a while.
Audio
I just don't understand the point of adding so much cool music to a game if most of the players will never hear it. The game includes several music tracks by groups like Coldcut, DJ Food, and Amon Tobin, but with the default audio settings you'll miss most of them. By default, each event type is always (and I do mean ALWAYS) set to the same music track. You can toggle the game to select music randomly, but it doesn't remember this setting – you'll have to change it every time you play. Apart from the aggressively repetitive music, the audio in the game is great. The sound effects for each sport are well done (I really liked the stretchy noise for the bungee jump) and the voices of the four characters are more than up to par.
Bottom Line
If you're looking for a fun weekend rental, pick up a copy of Xtreme Sports and give it a try – there's plenty of action and challenge here to keep you (and a few friends) engrossed for several days. For the sports game junkies out there who are looking for a different twist on competitive racing, I'd recommend checking this one out as well. Otherwise, if you're considering purchasing this game, you might want to give it a miss.
Download Xtreme Sports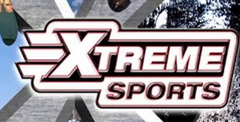 System requirements:
PC compatible
Operating systems: Windows 10/Windows 8/Windows 7/2000/Vista/WinXP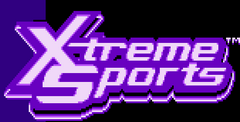 System requirements:
PC compatible
Operating systems: Windows 10/Windows 8/Windows 7/2000/Vista/WinXP
Game Reviews
Infogrames is getting extreme with their latest release in the Sega Sports lineup, Xtreme Sports. Players will tackle some tough terrain racing mountain bikes, ATVs and snowboards, not to mention some stomach-churning flights on the hang glider, all in the same race!
Players can switch from one vehicle to another during a race while competing on 12 different tracks based in Scotland, the Himalayas, Streyn and Maui. Connecting to the Internet will allow players to upload high scores and download ghost-players to compete against, as well as unlocking extra track sections.
Even though we've come to expect DC games to look great, XS still garnered a few oohs and aahs at the office, a testament to just how great it's coming along. XS only needs some minor tweaking before its release this October.
GameBoy Color Screenshots