Viewing games 1 to 2 (of 2 games)


See also:
The Incredible Hulk

In The Incredible Hulk, players can jump anywhere, climb anything and smash everything – even destroy entire...
You are Spiderman and he has all his Spider moves from the comic books. He spins webs to stop the enemies. He swings on Webs to propel him to new and exciting places.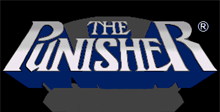 It is a beat 'em up where Punisher and Fury are on a mission to thwart the crime lord Kingpin, engaging on various foes and final bosses mostly in a hand-to-hand combat.