Viewing games 1 to 2 (of 2 games)


See also:
Liberty or Death

Liberty or Death is a Strategy game, developed and published by Koei, which was released in 1994.
It's the beginning of the 21st century and competition in the airline industry is heating up. As a young, ambitious CEO, it's up to you to make sure your airline is a survivor and not just another casualty. To succeed, you will have to make some tough decisions including where to fly, which planes to purchase and how to attract visitors to the cities you service. Your goal: to differentiate your airline from the rest while still turning a profit. Get ready to make some tough decisions! If you make the right ones, your planes will dominate the skies of the 21st century!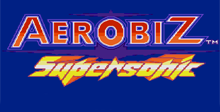 It's a fascinating economic simulator for those who got tired of constant shooting and just want to use the brains.
Discussion

1