Armored Core 2: Another Age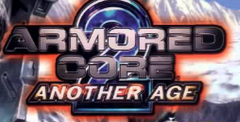 Click the "Install Game" button to initiate the free file download and get compact download launcher. Locate the executable file in your local folder and begin the launcher to install your desired game.
Return to Earth...
Earth is still rebuilding from the devastation from the 3D years war. There's a power struggle between the corporations and the Earth government and you're right in the middle. The Earth Government has contacted you, a mercenary.
Download Armored Core 2: Another Age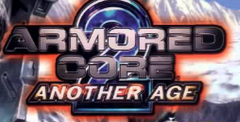 System requirements:
PC compatible
Operating systems: Windows 10/Windows 8/Windows 7/2000/Vista/WinXP
Game Reviews
Overview
Five years after the events detailed in Armored Core 2, Another Age is the story of a new time, with new threats. After an attempted Martian coup by Leos Klein, the leader of a Special Forces unit from Earth called the Frighteners, many of the corporations on Mars were weakened to near destruction. Struggling to move in during the chaos, Earth has played a dangerous game for the last five years, moving personnel and material to Mars in an attempt to pacify the Red Planet. Striving to rebuild the shattered face of Earth, the government needs to bring the Martian colonies back inline to rebuild the crippled infrastructure of human civilization.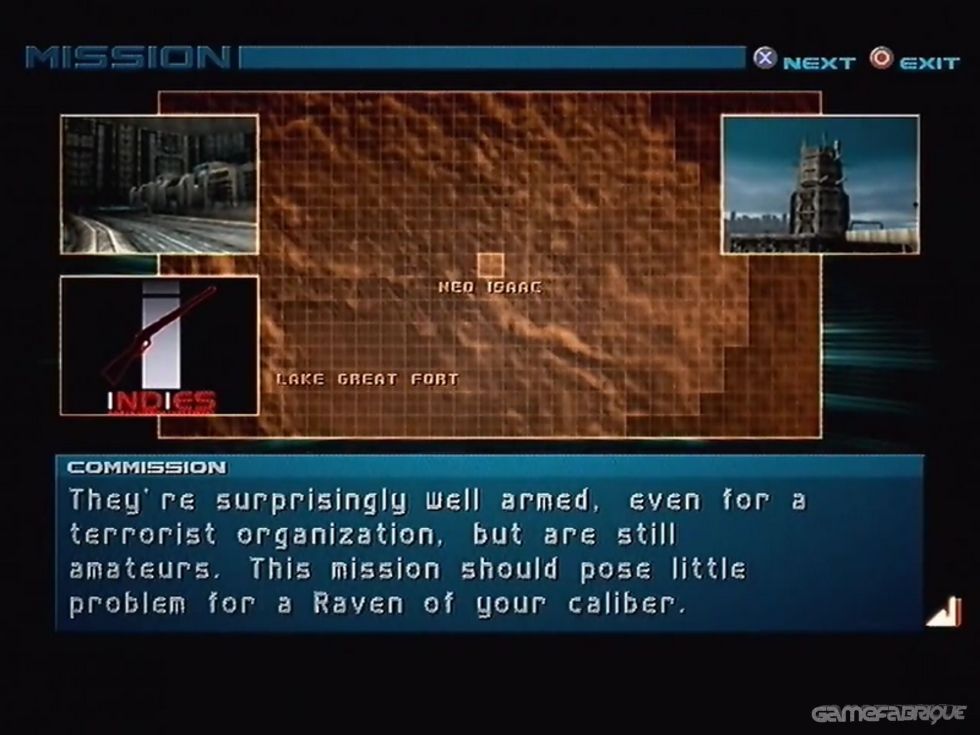 You are now a seasoned veteran of the Ravens, perhaps the most successful mercenary unit in existence. Your skills will be pitted against the finest AC pilots that both Earth and Mars have to offer. As a mercenary you'll earn a steady supply of cash and be offered your pick of missions, each ordered by a corporate or government client. With access to state-of-the-art weaponry and parts, you'll be able to customize your core to your heart's content, creating powerful and sleek-looking core designs. But when you're fighting only to earn a paycheck, can your drive for money truly defeat such strong belief?
Prepare to test your mettle against some of the most dangerous cores ever to grace the battlefield. Equipped with massive destructive weaponry, a single AC is more than a match for a modern-day battalion of tanks, and packs enough firepower to destroy nearly any target. Once again Agetec shows us the glory that is mech combat, with a dash of anime style thrown in for good measure. These gigantic machines tower over the battlefield as engines of destruction, able to bring great evil down upon the world or protect it from the vagaries of war.
Gameplay, Controls, Interface
Everything starts with the mission interface. This is where you'll be able to shop for new parts, use the garage to modify your core, and later check for new missions. There are three important things of note here. First, Another Age doesn't have the Arena feature. In Armored Core 2, you fight other Ravens to advance in rank, earning winnings and later secret parts. While this isn't a great loss, as the arena was a little too long and boring, it does limit the replay value of Another Age.
Next, there is no mail feature. In the entire Armored Core series, with the exception of Armored Core: Master of Arena, you've always had a mailbox. Although most mail was from the Ravens, these small pieces of email gave you critical insight into the world of Armored Core, and frequently explained crucial pieces of back story.
Third, instead of being offered a list of a few missions to choose from, you can choose missions by referencing a world map, where missions are broken up into different geographic locations, allowing you to complete all the missions in a given area before moving onto another. This is only a cosmetic change from the original, but it is enough to make that part of the game look all the better.
Functionally, Another Age is an exact copy of Armored Core 2. The camera functions from a simple second-person perspective, riding atop the shoulders of your core. Moving the core is easy -- using the directional pads to walk, L1 and R1 to sidestep and avoid fire, the X button to execute a jump, and if held down, a boost. Like Armored Core 2, you can overboost your core, quickly draining energy but propelling it to massive speed. The Square and Triangle buttons control weapons, of which you can carry a maximum of six. You can carry firearms, energy blades, shields, missile and rocket packs, back-mounted cannons, even small bomb dispensers and other various pieces of weaponry. Each core you construct will have an onboard computer that gives you mission updates, and instructs you as to the objectives you'll need to complete to win each mission.
Multiplayer Support
Once again, like its predecessor, Another Age only supports split-screen multiplayer. While this isn't that dissatisfying (as long as you've got a large enough TV), I would've liked it if they'd included I-Link support so I could play on two different TVs at once. Another Age is not really geared toward multiplayer anyway; it's designed more for the solo mech junkie who wants to fight through dozens of single-player oriented missions.
Graphics
Although Another Age is effectively the same game as Armored Core 2, you'll find a few minor graphical improvements over its older brother. For one thing, you've got a greater variety of emblems with which to decorate your mech, given that you can now take the emblems of the enemy ACs you fight. Slightly better level design complements the improved mission design, and a new mission interface (complete with world map) replaces the old, static look of the original Armored Core 2 interface.
Audio
The audio in Another Age is exactly the same as the original Armored Core 2. An uninteresting soundtrack paired with high-quality sound effects make for a relatively boring experience for the listener. The voice acting for Another Age isn't half bad -- unusual for a PS2 game -- and you won't find a single cheesy line among the bunch.
Relation to Previous Installments in Series
Essentially a pared-down version of Armored Core 2, this game gives you more missions and more weapons, but doesn't actually change the gameplay at all. Another Age is heavily geared toward the solo player and contains just as much plot as the original, if not more, but it can easily be accused of a lack of innovation.
Bottom Line
As far as mech fighting games go, Armored Core 2: Another Age lives up to the proud tradition established with the first Armored Core game. New missions, an improved single-player campaign, and some new equipment make this an enjoyable trip down a familiar road. Only slightly different, Another Age fails in the fact that it is nearly a cookie-cutter copy of the original game. If the original was excellent to begin with, why not play it again?
Playstation 2 Screenshots
Similar Games
Viewing games 1 to 9