EA SPORTS FIFA 21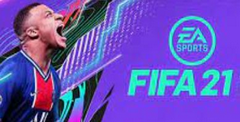 Click the "Install Game" button to initiate the free file download and get compact download launcher. Locate the executable file in your local folder and begin the launcher to install your desired game.
What can you say about a game that's part of what's arguably the biggest video game franchise in the world? As it turns out, even though there are similar annual releases, quite a bit. We welcome EA SPORTS FIFA 21 as the year's entry into the globe's most popular sports series, following the last couple of games that have seen increasing criticism from various angles.
The inherent problem with being the world's giant football game is that the lack of competition drives little incentive for improvements. Everyone knows that EA SPORTS FIFA 21 will sell, but how long can you keep doing the same thing until you start to see a fan revolt? This might be the tipping point, with the developers promising more improvements to the game than ever. Let's see if they live up to that promise.
It's Football, Stupid
First, we'll get you to speed on where EA SPORTS FIFA 21 stands. Despite the core football gameplay being relatively solid, the broader player base has begun to criticize the lack of innovation, glitchy mechanics, and technical flaws where gameplay is hindered at a high level. Every release over the past few years has felt like a copy-paste job with the potential to make fan-driven improvements.
Career mode is the first thing to see a significant overhaul in EA SPORTS FIFA 21, with added interactive match simulation, an improved training system, and an interface to manage and monitor player fitness and growth. There's respect for these features being added. Still, it passes over that career mode feels unchanged, where these mechanics don't add much to the gameplay.
Yes, matches still play relatively well with decent control over players, an intuitive interface to form match strategies and 100s of playable teams worldwide. You can't argue that EA SPORTS FIFA 21 still retains its crown as a complete football game. The problem remains that the more intricate details of the title still tend to be competitively obstructive for top-level players.
Executing specific movements won't always happen as expected; animation glitches get in the way. Let's not forget those obnoxious microtransactions. The main point is that plenty of players build careers playing the franchise, and EA SPORTS FIFA 21 doesn't do much to fix the main criticisms that the world's best players continue to throw out into the field.
Back to the Drawing Board
There's no doubt that EA SPORTS FIFA 21 is still the king of football games, reigning supreme over its main competitor, the Pro Evolution Soccer franchise. Any casual game player won't see too much wrong with it, accommodating the general desires of improved visuals, smooth football gameplay, and more immersive experiences.
7
However, the number of hardcore players in the franchise is significant, and it still feels that their criticisms are falling on deaf ears. Suppose the series is to retain its crown as the world's leading football game. In that case, there will have to be some effort into satisfying the title's more detailed side and including its most outspoken audience.
Round-Up - Pros & Cons
Pros:
It's still the most immersive football gaming experience
The improvements to career mode are significant
Visually outstanding
Cons:
The finer details of the game still feel glitched
There are plenty of technical issues that hinder competitiveness
Gameplay feels relatively the same as the previous entry
Download EA SPORTS FIFA 21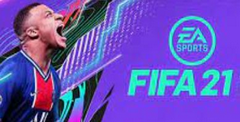 System requirements:
PC compatible
Operating systems: Windows 10/Windows 8/Windows 7/2000/Vista/WinXP
Game Reviews
Released in October 2020, EA's biggest sporting title came back with novelty for their fans. Available on Playstation 4 & 5, Xbox One, Xbox Series X | S, Nintendo Switch, Windows, and Google Stadia, the game was met with a generally positive reception. The title developed by EA Vancouver in partnership with EA Romania was nominated for The Game Award title for Best Sports/Racing Game.
We Don't Alter Winning Teams
Electronic Arts have found a very comfortable pace of yearly releases, and for the most part, they consistently deliver a great experience. This remains true with FIFA 21, and it looks even better because the eFootball PES, underdelivered on its promises. Here we get a game that is extremely similar to its predecessor FIFA 20 and only truly differentiates itself by small adjustments in gameplay.
Returning players can expect to find the FIFA Ultimate Team, Career Mode, VOLTA, and traditional modes again. One of the newest additions to the game is called "The Debut" a story mode, that plays like a movie and serves as a tutorial for new players to get acquainted with the new game. It displays a group of players playing soccer alongside Brazil's Kaka, across the world, and is a very short campaign that lasts around three hours.
Nothing Truly Changes
FIFA 21 marks the first time in a couple of years where the game hasn't brought any novelty to the franchise. While earlier versions of the game brought Women's Soccer to the forefront, Street Football back, Alex Hunter's Story to the fans. FIFA 21, simply relies on what it built throughout the years.
Gameplay features have minor improvements as always, but most notably dribbling has changed, a new tiki-taka manner to position players came through and a new collision system was put in place. On the back-end side of things, FIFA 21 has updated the AI to play more naturally, and be better positioned across the pitch. This sounds funny because it seems that AI improvements were unable to affect goalkeepers, and they feel clumsy whenever they stop a shot.
Conclusion
FIFA 21 is a game for the superfans of the game, EA should be more mindful of yearly releases and their promises since it becomes an overwhelming commitment to constantly buy a game with an "expiring date" of 365 days. The game now has become much more accessible, but for the casual gamer updating versions isn't truly necessary.
7
Returning players will find that their favorite features are there and that the gameplay feels smoother. New players will enjoy the new debut mode, which will help them get acquainted with FIFA 21's features in a natural manner. Given the chance, fans should opt to play FIFA 20, FIFA 22, or eFootball PES, which are more original and unique games, with more novelty than this version.
PROS
The Best Soccer Game of The Year
Refinement of Controls and Gameplay
New Game Mode Is a Great Tutorial
Improved AI
CONS
Extremely Similar To Earlier Titles
No New Features Whatsoever
Might Not Feel New Enough For Veteran Players
See Also
Viewing games 1 to 8