FIFA 12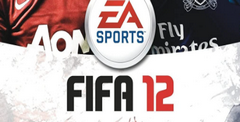 Download FIFA 12 and dive into the heart-pounding action of professional soccer! Master new gameplay mechanics, build your dream team, and compete for glory on the global stage. Can you score the winning goal? Play now!
It's not easy to turn the world's most popular sport into a video game like FIFA 12. Aside from recreating the game's atmosphere, the pleasurable sound of a boot on the ball, on-pitch dramas and close encounters observed between player and referee, and the violent shout of the audience when the ball soars into the back of the net, there are additional factors to consider. Some players wish to be in charge of their teams. Others aspire to be football stars.
Awesome Defense and Tactics
If you've played FIFA for a long period, the changes to defense in this 2012 game may come as a surprise. A new tactical defensive system has been added, which significantly alters how you play. When defending in past versions of FIFA, a frequent technique was to hold down the two "pressing" buttons, which sent players in to shut down attackers and win the ball with no skill required. That strategy is no longer effective.
You can show off your new dribbling and defensive abilities in a variety of settings, many of which have been carried over from last year. Career mode allows you to compete as a single player throughout a 15-year career; as a player manager, where you control your team's lineup and compete on the pitch; or as a manager, where you take a back seat to the on-pitch action and instead focus on tactics and squad development.
Slower Pace
Until FIFA 12, football games replicated a fast-paced version of the game, complete with overhead kicks, sinuous runs, and raking tackles. The daring choice in 2012 was to slow down the game and make the action closer to the actual thing. It's all the more irritating, therefore, to run into the little but vexing issues that have plagued FIFA for years. A sprinting player may be so relieved to be chosen that they lose their stride - a disaster if they're trailing a flying striker into the box. In general, player selection may still be a bit of a gamble, and free kicks and crosses can seem like a dark art.
Better Progression Management
Whatever mode you choose to play in, all of your efforts are tracked in FIFA 12's superb EA Sports Football Club. At its most basic, the mode tracks your experience points, which are granted to you in any game mode, giving you an overall level that you may compare to others across the world. The true enjoyment comes only when you dive deeper. A sports title you might want to check out is Pro Evolution Soccer if you want to compare the progression management more intricately. However, the best in the football game management is none other than Football Manager.
Verdict
You may choose to support any real-life club from around the world, and your achievements and experience will be applied to them regardless of whatever squad you're playing as. This offers your favorite real-life team a worldwide league table overall rank, with the league resetting each week to allow for new competition.
8
But, on the whole, it's fantastic. When a team breaks, the sense of motion and momentum is tremendous, and FIFA taps into the odd combination of excruciating anguish and explosive delight that is football, and does it better than any other sports sim on PC.
Pros
Realistic Gameplay
New tactical options
Cons
Weak Online Mode
Slower Gameplay
Download FIFA 12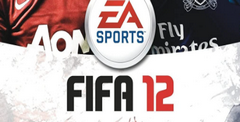 System requirements:
PC compatible
Operating systems: Windows 10/Windows 8/Windows 7/2000/Vista/WinXP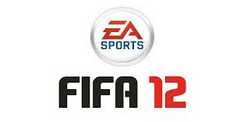 System requirements:
PC compatible
Operating systems: Windows 10/Windows 8/Windows 7/2000/Vista/WinXP
Playstation 3 Screenshots
Similar Games
Viewing games 1 to 8