Flesh Feast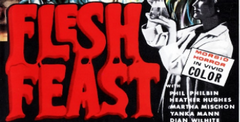 Click the "Install Game" button to initiate the file download and get compact download launcher. Locate the executable file in your local folder and begin the launcher to install your desired game.
No doubt trying to capitalize on the popularity of the Resident Evil franchise, SegaSoft unleashes Flesh Feast, a disappointing zombie romp that suffers from a complete lack of identity. Is it a real-time strategy game? Is it a third-person adventure game? Is it a multiplayer Bomberman-style thinking game? Nope--it's an overblown puzzler trying to cash in on a trend, and it's a terribly frustrating one at that.
Tastes Like Chicken
In Flesh Feast, you simultaneously control up to four players who are stranded in a zombie-infested area. Your goal is to keep your characters away from the undead while finding crucial items and hauling tail to the exit. Of course, those wacky zombies like to eat brains, so they're trying to munch on your folks. You'll have to jump back and forth between your characters like a clown spinning plates to keep them all alive. If this sounds overly frustrating, well.. .it is. If the controls were devised better, there might be a really engaging strategic challenge here. Instead, two separate control systems require switching on the fly--and the characters are sluggish to respond anyway. Flesh Feast is a chore to play, and frustrating after five minutes of effort.
Feast for the Eyes
Flesh Feast's 3D-accelerated graphics offer well-detailed characters with fluid animation, but, unfortunately, they're stuck in empty, bland environments. And although it's a nice touch, the ability to control the camera is useless because only one of the views gives you any line of sight. The CD-based techno-pump music is a highlight, however, and the in-game sound effects, which range from screaming to munching to splatting, are a gory treat. Flesh Feast's tastiest morsels are the intensely graphic cinematics, which should not be viewed by anybody prone to nightmares.
The game's multiplayer modes allow you to control humans or zombies and to face off against one another. Sega-Soft has built its online match-up service, HEAT.net, into the game and offers three free months to purchasers. Very few games with such a weak single-player mode find enough takers to create an online community, however, so don't expect to find a lot of competition. Unfortunately, this Flesh Feast will leave you with plenty of room for dessert.
ProTips:
Group your characters together for easier manageability. If they're spaced out, you can't see zombies coming.
Pick up weapons for each character as soon as possible. If you can't find anything, position defenseless characters near armed ones.
Use the map early and often to situate your characters In the sector. Be sure to stick by the characters that are closest to the brain-eaters.
If you get in a zombie's line of sight, they'll pursue--but they'll give up once they can't see you. Turning corners is always a benefit.
Whenever possible, run instead of fighting. Combat will slow you down, and your other characters will become zombie lunch while you're distracted.
Download Flesh Feast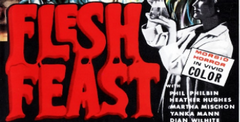 System requirements:
PC compatible
Operating systems: Windows 10/Windows 8/Windows 7/2000/Vista/WinXP
Similar Games
Viewing games 1 to 9