Urban Terror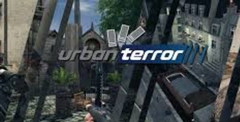 Click the "Install Game" button to initiate the free file download and get compact download launcher. Locate the executable file in your local folder and begin the launcher to install your desired game.
Urban Terror is a free multiplayer first person shooter arena available on PC. The game is most notable for being free-to-play with no strings attached, which is rare in today's world of subscriptions and in-game stores. Despite being completely free, it features 26 levels, seven modes of gameplay, and even has a spectator mode if you just want to watch.
Launch Using Quake III or the Free Support
Urban Terror has been out for many years, and originally ran off of Quake III. The good news is you don't need to own Quake III in order to play the game. There is also a free open-source download available that lets you run the Quake III engine without having to have the original game at all. If you do have Quake III, Urban Terror will use its engine to run the game. No other downloads needed.
A Busy, Active Community
Urban Terror is still a popular first person shooter even after so many years. The game allows you to play with friends or strangers, and there is nearly always someone available to play. It's highly recommended that new players learn the ropes on the tutorials first. Although they are optional, if you don't learn the basics outside of gameplay it is likely you won't get very far against seasoned players without at least a basic understanding of gameplay.
When new to the game, it may be better to select a more sedately paced mode such as one of the team play versions. When playing against others as a single person it can be very difficult to survive as a new player.
A cross between Halo and Call of Duty
Urban Terror can best be described as a cross between Halo and Call of Duty. The game has several maps with vastly different settings, from quaint English villages to busy cities. Players may find themselves climbing ladders to sniper points in one map, while jumping and running are more likely in others.
A great feature of the game is how intuitive movement is in the game. It's easy to master movement, and players are quickly able to run and jump with skill to get through the map.
The game's motto is "Fun over Realism" and it truly shines through in this game. While it may not look the most realistic, it is still popular even now because it is so fun.
If you're looking for a fun, community based game that doesn't take itself too seriously, Urban Terror is a great choice. The game has a wide variety of maps to suit different players, as well as a huge number of different game modes. On top of this, the community is active and healthy, with competitions hosted regularly to keep things interesting.
8
If you're looking for a game that is likely to remain healthy and active for a long time, Urban Terror is a fantastic place to start.
Pros:
Free to play
Multiplayer
Lots of game modes
Cons:
Somewhat older game engine
Download Urban Terror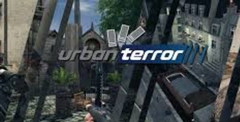 System requirements:
PC compatible
Operating systems: Windows 10/Windows 8/Windows 7/2000/Vista/WinXP
Game Reviews
Realism mods are thinner on the ground for Quake III than other games, and it might be because the Quake 3 engine adds a 1abGs technicolor movie tinge to thing on screen. This maxes it inherently more suited to tragging aliens than capping a few hoods in downtown LA, but thank goodness for Urban terror because it does a veiy good job ot recreating a Counter-Strike-style environment with the Quake III tools at hand. It's recognisably Quakey in origin, but the Silicon Ice team have really got their thinking caps on and put together a very enjoyable terrorist/counter-terrorist total conversion, with more gameplay options than the Half-Life original to keep players happy. A lot of attention and effort has gone into Urban Terror; and it's good to see that despite all tire work, the mod has managed to keep down to a reasonable 67Mb, which is just about acceptable for a 56K dialup - albeit a very long one. This 67Mb is feature-packed too, with gameplay types including Free-For-All, Team Deathmatch, Team Survivor (like Last Man Standing, but for the whole team), Capture and Mold (Domination) and good old-fashioned Capture The Flag.
The game is easy to learn and its in-game Interface (accessed by pressing Escape) allows you to change system or game settings, add bots or change your weapons selection whenever you want - a neat feature. At the start of each battle you choose your weapons loadout from the now 'standard' selection of pistols, SMGs, rifles and grenades, squeeze into your favourite body armour, select a map and get stuck into the game of your choice.
Once in a game, you'll notice a host of features that will make your life easier. As well as icons to tell you your score, ammunition remaining and the amount of time left in each round, a body outline and bar in the bottom left corner will tell you your current stamina and give you an idea of where you have been wounded (if at all). A neat feature in Urban Terror is the ability to apply a bandage to prevent yourself from bleeding to death. Don't forget it.
The maps are good, even if their colour tint does grate a little. This might detract slightly from the realism of the game, but the gameplay really is good enough to make it easily ignored. Bots work extremely well on all of the maps and while character animations and close-up skin detail aren't up to Unreal Tournament standards, they're neat nonetheless. And besides, if you get close enough to one of the bots to notice his complexion then you're probably about to die anyway.
Urban Terror doesn't quite have the atmosphere of Counter-Strike, or the graphical juice of Strike Force, but for Quake 3 fans it's a must.
See Also
Viewing games 1 to 6