God Of War: Chains Of Olympus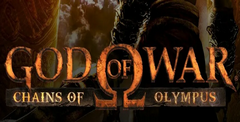 Download God Of War: Chains Of Olympus and unleash the fury of Kratos! Battle mythological creatures, solve ancient puzzles, and uncover the truth behind the gods in this action-packed prequel. Are you ready to face the wrath of Olympus? Play now!
Sometimes, a video game series has a hard time moving from a mainline console to a portable one as a franchise. For most intents and purposes, we'll exclude Nintendo from that since nearly all of their IP's have been on a portable console at one point. For a series like God of War to do as well as it did in its transition to the PSP back in 2008, that was beyond impressive, though unsurprising given how well GoW I and II did on the Playstation 2.
When I played through God of War: Chains of Olympus, I'll have to admit that I was somewhat concerned regardless of Santa Monica's previous successes (even with GoW: Betrayal). I was overjoyed to learn that it played as crisply and evenly as ever – the gameplay, story, and combat all held up incredibly well, creating a game that was still equal to peers like Bayonetta and Devil May Cry.
In Medias Res
Since Chains of Olympus takes place before God of War I, the series just so happens to mimic Homer's The Odyssey since this, too, started off in 'the middle' of the story. In the same way, this entry into the God of War series brings us back to when Kratos was serving the Gods of Olympus for 10 years. Normally, I'd question whether this was intentional or not, but given just how much dedication has come from the developers in accurately depicting Greek mythology, I wholly believe it was intentional. Its just the first small detail that made me love the setting of this game.
Despite being on a handheld console, the tone and feel of this entry is equally as dark, brooding, and mysterious. It easily carries the story of Kratos as he tries to stop a dark presence known as Morpheus from taking over the land. Overall, the voice acting was superb, the graphics were great even by PSP standards at the time, and I felt that each character had a good deal of depth. Although most of the game involved you blazing through hordes of enemies, it was easy to get invested in the story.
Defend Olympus
What most players probably come to this series for is the fluid, seemingly endless combat that accompanies any GoW title, though the writing and dedication to proper mythological facets is impressive the whole way through too. Kratos controls just as well as he does on console, potentially better depending on who you ask, and there's a wealth of puzzles that you can solves, though they're nothing that really challenges your brain too much. Still, the hard difficulty of combat in certain spots more than makes up for this.
Bottom Line
There is, however, a relatively limited number of boss battles in the game, which can be off-putting compared to previous titles. Plus, this game doesn't exactly try anything new – this can certainly be relegated to the fact that it is a handheld title, but it still warrants a bit less intrigue from me.
9
Fantastic combat, high-intensity battles, satisfying-to-solve puzzles, and great storytelling all make God of War: Chains of Olympus well worth you while to play through at least once (if not multiple times).
Pros:
Incredibly detailed graphics for the time
Honest and true to the source material mythology
Fluid combat that'll have you coming back for more
Cons:
Less boss battles
Not a lot new about this title in terms of gameplay and enemy design
Download God Of War: Chains Of Olympus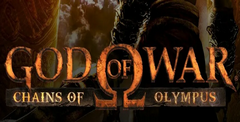 System requirements:
PC compatible
Operating systems: Windows 10/Windows 8/Windows 7/2000/Vista/WinXP
See Also
Viewing games 1 to 8