Initial D Extreme Stage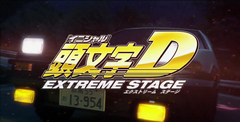 Download Initial D Extreme Stage and immerse yourself in high-speed street racing! Master the art of drifting, customize your car, and conquer challenging mountain passes. Fuel your passion for racing and play now!
a game by
Sega
Platform:
Playstation 3
Mode
Single-player, Multiplayer
Setting
Based on the Initial D manga and anime series, featuring mountain pass racing in Japan
Gameplay
Arcade-style racing with a focus on drifting and car control
Story Mode
Follows the plot of the Initial D series, with players competing against various rival racers
Playable Cars
A selection of Japanese sports cars, including the Toyota AE86, Nissan Skyline GT-R, and Mazda RX-7
Editor Rating:

7.5

/

10

, based on

4

reviews,

2

reviews are shown
User Rating:

6.7

/

10

-

27

votes
Rate this game:
See also:
Download Racing Games, Games Like Blur, Games Like NFS, Games like GTA
Whatever niche topic that may develop some degree of public interest, you can guarantee there will be a manga about the subject. Following that manga, there will be an anime, and after that anime - you can probably guess - a video game. Initial D, originally a manga about street racing, does not choose to shake up the cycle. It embraces it in the game offering of Initial D Extreme Stage.
As you can imagine - it is a racing game. Not only is it a racer deriving from the franchise, but it is also about the billionth entry into the series. Since 1998 there seems to have been at least one of these games released every year - so after nearly 10 years, how do these Initial D games manage to stay fresh? I guess we'll find out.
No West Allowed
There may be a reason why Initial D Extreme Stage never saw a western release. Perhaps there are not enough enthusiasts of the franchise to justify mass distribution. Or maybe that there really isn't much that differs between the previous incarnations of the Initial D game, and it is the same as its predecessor Initial D Arcade 4.
It's definitely the latter, where the game feels and plays like a port of the arcade version. There won't be any sugarcoating here - for a franchise in a genre that's not particularly difficult to develop - the publishers have to do better here. Initial D Extreme Stage is one of the most clunky racers available on the market. The controls are overly sensitive, resulting in frequent spins and crashes. There is absolutely no skill in the world that could help maintain the equilibrium of your vehicles. The visuals are reminiscent of the old racing arcade games - environments are blocky with only real model detailing on the cars.
Initial D Extreme Stage was made to be played in short bursts. There is no real progression in the game. There are no mechanics that improve on your vehicle or driver's statistics. Nor any sequences that make you take any interest in what is going on around you. What's further frustrating is the entire game seems to be a showcase for Japanese car brands - where the cars you select are only the latest models available to the nation. Nothing here is working - an Initial D fan may say otherwise, though.
Initial D is Also the Grade
Those that are not familiar with the anime - Extreme Stage will be a poor choice of racer. The whole concept is very niche - and the game is not well made enough to provide players with any sort of enjoyment outside of the references to the anime.
There's too much-broken gameplay for this to be enjoyed by anyone outside the Initial D bubble.
4
Being a racer published by Sega, one would expect at least a carbon copy of their classic racer Sega Rally Championship that resembles an arcade-style. Not here, however. Initial D goes a bit off the beaten path to deliver something for fans - and fans only. Maybe it's better if one of them gave their opinion on it, but this is not a good racer, all things considered.
Pros
The art style is unique compared to other Initial D titles
Loyal to the series
Cons
Cars are nearly uncontrollable
The port of an arcade onto console does not deliver much entertainment
Basic racer mechanics seem broken
Download Initial D Extreme Stage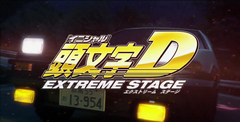 System requirements:
PC compatible
Operating systems: Windows 10/Windows 8/Windows 7/2000/Vista/WinXP
Game Reviews
Japan's serpentine roads have repeatedly attracted desperate racers ready to test their abilities on steep turns and dangerous cliffs, but those who can't find a ticket to Japan should play Initial D Extreme Stage, a game depicting one of the most famous anime about racing.
Tofu delivery?
Takumi Fujiwara is an ordinary high school boy who helps his father at the tofu store. The boy has worked as a delivery boy since he was a kid and has learned to drive like a true professional. However, life brings the boy into street racing, which makes the delivery driver a true street legend.
In the Way of the Legend
Inspired by the tofu vendor's story, the developers created a game where anyone can follow Takumi's path. Create your character, upgrade your car, and conquer the steepest curves of the mountains. The game offers three modes:
Legend of the Streets - A chance to beat all of Takumi's rivals right in your hands. Overtake more powerful cars with drifting techniques and make overconfident opponents swallow the dust.
Time Race - Choose any of your three cars and break your own records on any mountain course. The only mode where you are both the winner and the loser.

Cooperative mode - made by the Japanese for the Japanese. You may not understand Japanese, but you'll definitely understand the language of speed.

It's all about speed
Participate in story-driven races and unlock new cars. Several brands and nineteen fast cars await their winning race. Choose your faithful horse and customize it to your liking in workshop mode. Upgrades allow you to make the car not only faster, but also more maneuverable.
9
Racing is a pretty popular genre of games, and Initial D is one of the most popular anime. What happens when you combine the two popular things? An unbelievable haven of drive and speed, steep turns, and engine sounds.
Playstation 3 Screenshots
See Also
Viewing games 1 to 8