Jak X Combat Racing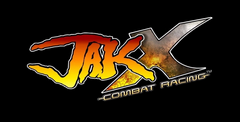 Click the "Install Game" button to initiate the file download and get compact download launcher. Locate the executable file in your local folder and begin the launcher to install your desired game.
When Naughty Dog introduced Crash Bandicoot to the gaming world, their vision was simple. To make a trilogy of great games that stick to the same formula and then produce a racing tie in that would shake things up. So when the third instalment of the Jak and Daxter series released, it was only going to be a matter of time before the developers found a way to make this IP racing ready. In the end, it didn't take long and in 2005, Jak X Combat Racing came to be.
This game is a continuation from the previous sequel despite the change in genre and it's clearly inspired by Crash Team Racing due to its ability to adapt an action platformer into a racing title. However, it plays similarly to any kart racer that you have ever played, except with a more angsty teenager vibe. These similar titles are Mario Kart, Diddy Kong Racing, Modnation Racers or Star Wars Episode One: Racer.
Jak Is Back!
It wouldn't be a Naughty Dog game if the storyline and writing weren't top-notch and this game doesn't disappoint. The story is filled with self-referential content, innuendos and call-backs from previous games in the series that returning fans will adore. Then for the player that is new to the series, the plot for this title is still perfectly accessible and is a great concept which binds you to the other racers, gives you enough motivation to push forward and will championships. It's a really well-crafted story that is seldom seen in racing games that tend to focus on gameplay and action over anything else. Sure, it's no The Last of Us but it really doesn't need to be. It's a kart racer for crying out loud.
Foot on the gas!
No matter how good the plot is, this is still a racing game and the gameplay is always going to be the main driver of its success. It can be hard to make the shift in genres a smooth one as a developer but thankfully, this title seems to do it with a good deal of grace. The game offers a series of interesting modes such as the aforementioned story mode named 'adventure mode', a standard single-player mode and a multiplayer mode. Then within these modes, there are a cavalcade of race varieties that keep the game fresh.
You have a standard race mode with racers to beat and various pickups in place to help you do that. A turbo dash mode that will ask you do boost more than your opponents in the time limit. A death race mode that asks you to take down AI dummy cars akin to that of Burnout Paradise's takedown mode and many more. There are over ten different racing modes to choose from and all of these feature in the main campaign mode.
A bucket load of stuff!
The game also has a mass of content that the player can get their teeth into. As you win races and complete challenges, you are awarded points that you can use to upgrade your vehicle. They may be completely cosmetic, but it is still a welcome part of the game and gives the player something to strive for. The game also offers 24 unique tracks which you can unlock mirrored variations of within the secret shop. In short, this allows you to get goodies constantly throughout your racing journey and keeps the player engaged.
Jak of all trades
Not only does this game have a great story, a great variety of game modes and great gameplay. It also has stunning visuals that are in keeping with the iconic Jak and Daxter art style. The environments are beautifully rendered, completely diverse and keep in line with the gritty and darker tones of the previous outings in the series. The character animations, models and vehicle types are stunning and the customization options for the vehicles only add to this as you progress.
Then, in addition, the voice acting, whether it be little snippets or one-liners during a race or fully-fledged reads in cut scenes, is fantastic. The usual suspects return to reprise their role as the key characters in the series and give performances that are just as good as the action-platformer sequels. All in all, the presentation is great in all areas of this title.
Hit the road, Jak!
With a plethora of things to do, a story that is just as good as the original trilogy, visuals that are breathtakingly good for a kart racer and plenty of customisation options, it would be hard to ask more of this title. The switch from platformer to racer couldn't have gone much smoother for Naughty Dog and you can tell that the same amount of love and care has been placed into making this game as its predecessors.
8
The rewards for completion are pretty poor and rubber banding is present in the title but these are small criticisms for one of the best kart racers available, even today.
Pros
The phenomenal and instantly recognisable art style
A competent storyline
Loads of different races
Great customisation options
Cons
New players may miss references
Rubber banding can get quite extreme
Completion rewards are poor
Download Jak X Combat Racing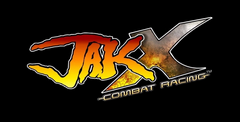 System requirements:
PC compatible
Operating systems: Windows 10/Windows 8/Windows 7/2000/Vista/WinXP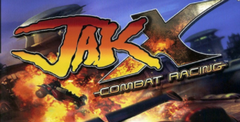 System requirements:
PC compatible
Operating systems: Windows 10/Windows 8/Windows 7/2000/Vista/WinXP
Game Reviews
Kudos to developer Naughty Dog for not making this another derivative kart racer. Sharp visuals, tight control, and shockingly good physics make this a delight to play. The story's still too corny and overwrought for its own good, but reducing the Jak series to one type of gameplay has done wonders for its quality.
Playstation 4 Screenshots
Playstation 2 Screenshots