The Last Of Us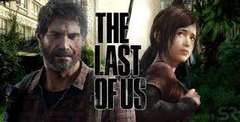 Download The Last of Us and embark on an emotional journey through a post-apocalyptic world! Guide Joel and Ellie in their quest for survival, experience compelling storytelling, and immerse yourself in this award-winning action-adventure game. Dare to hope and play now!
a game by
Naughty Dog, Inc.
Platforms:
PC,

Playstation 4,

Playstation 3
Editor Rating:

8.5

/

10

, based on

2

reviews
User Rating:

7.0

/

10

-

368

votes
Rate this game:
See also:
Horror Games, Survival Games, Best Games of the Year 2022, Coronavirus Games, Console Games, Games Like Tomb Raider, Telltale Games, Adventures Games, Games Like Dishonored, Games Like Resident Evil 4, Games Like Hitman, The Last of Us Series
The Last of Us is a third-person action game that tasks players with escorting a young girl named Ellie across a post-apocalyptic United States. The game was developed by Naughty Dog, a studio well-known for their work on other massive PlayStation successes like Crash Bandicoot, Jak and Daxter, and Uncharted. Packed with suspense, emotion, action, and intrigue, The Last of Us is regarded by many to be one of the best video games of all time. With a depressing but hopeful narrative that aims to leave a lasting impression on gamers, The Last of Us is ripe with memorable gaming moments that are sure to stick in your memory.
Main Game Features
Highly cinematic story mode
Easy but fun crafting system
Mixture of horror and action
Story
The narrative in The Last of Us is exceptionally depressing but also immediately engaging, as it puts you in the shoes of a young father named Joel during a global panic. Due to an infectious strain of fungus, humans are becoming ravenously sick, attacking their neighbors, and generally bringing about the apocalypse. After a tragic loss, Joel becomes reserved and angry, bitter at the world as it falls to pieces. Despite his emotional turmoil, Joel becomes an expert in navigating the ruined country, making him the ideal guardian for a young girl named Ellie who needs a bodyguard. Tasked with delivering her to a militia outpost far outside the quarantine zone, Joel prepares for a dangerous journey into the post-apocalyptic landscape. Unfortunately, as is par for the course, things go wrong very quickly, sending Joel and Ellie on a terrifying and potentially deadly adventure.
Gameplay
The wild world of The Last of Us is full of foes who are out to maim and kill you, ranging from crazed bandits to horribly disfigured and infected humans nicknamed "Clickers". For the most part, it's smart to stay stealthy and avoid confrontation when possible. The Last of Us emphasizes its stealth by allowing players to craft various weapons and traps, which can be used to eliminate enemies with calculated strategy. When the action gets heated though, you'll be able to hold off hostile humans and creatures with a handful of firearms and explosives.
There's also an element of puzzle-solving and critical thinking in The Last of Us, as players must help Ellie navigate the treacherous environment. Playing as Joel, you'll have no issue climbing up high ledges, swimming through rough waters, and sneaking around with silence. Unfortunately, since Ellie is much younger and smaller, Joel must often find new ways for Ellie to overcome obstacles. This involves finding and shifting ladders, creating rafts for her to float on, and clearing areas of unwanted baddies. Although escort missions have gained a pretty bad reputation among gamers in general, The Last of Us stays interesting and entertaining due to the fantastic blending of narrative and gameplay.
Conclusion
Overall, The Last of Us is a thrilling, suspenseful, and often emotional adventure. As you experience Joel and Ellie's tale of terrifying turmoil, you'll be gripped with anxiety, frozen in terror, and hyped up with adrenaline. There's plenty of action to compliment the serious storytelling, which often takes priority over everything else. If you connect with the characters and concept, The Last of Us will likely be one of the most powerful games you ever play. Even if you don't find The Last of Us particularly engrossing, it's hard to deny the game's graphical beauty and intensity. If you haven't tried The Last of Us yet, you might be missing out on one of the best games ever made.
Pros
Emotional story
Brutal action
Excellent voice-acting and character work
Cons
Some sections feel slow and arduous
Exceptionally depressing at times
Download The Last Of Us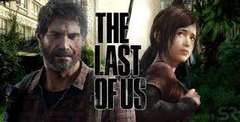 System requirements:
PC compatible
Operating systems: Windows 10/Windows 8/Windows 7/2000/Vista/WinXP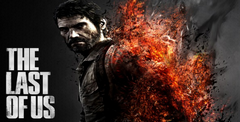 System requirements:
PC compatible
Operating systems: Windows 10/Windows 8/Windows 7/2000/Vista/WinXP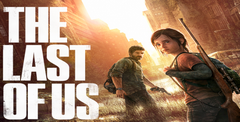 System requirements:
PC compatible
Operating systems: Windows 10/Windows 8/Windows 7/2000/Vista/WinXP
Game Reviews
Many of us raise our eyebrows or roll our eyes back when we hear the prospect of yet another zombie-apocalypse game coming to our consoles. It's probably one of the most oversaturated themes in the video game market. Yes, the ideas have a lot of potentials, but so many seem to come off the same. But then there's The Last of Us.
Often, a writer and designer will have an idea that makes the zombie concept more of a blockbuster. There will be an attempt to tell a deep and meaningful story while pushing the emotional trauma of the end of the world on players. We're at that stage of the cycle where this high-budget game will try and convince us that zombie-based action-adventure games are still relevant.
Just Trying to Survive
The opening scenes of The Last of Us prove this will be a big adventure. Cutscenes create a massive budget film's vibe, paired with the traits of a complex survival game that's bound to add some diversity throughout gameplay. If that were your initial impression, diving into the game would prove you right. The Last of Us is a highly polished title, visually and mechanically.
You'll play as Joel and Ellie are tasked with escaping a fungus that's turned the majority of citizens in the United States into raging, dangerous creatures known as the infected. You'll have to use your wits, stealth, and combat skills to find ways to overcome each challenging level. Ultimately, you'll strive to fulfill your narrative-driven mission of getting Ellie to her destination.
We won't dive too deep into the storyline as it's one of the most integral parts of the game. But we can say that the way the narrative folds is magnificent. It's well-written, with all the twists, turns, and perils well-incorporated into gameplay. So what about all the elements that build this action-adventure game?
There's not much more you could ask for in gameplay. The combat is solid, the stealth is brilliant, and the puzzles are immersive. Let's not forget the fantastic visuals of the game that bring the realities of a grim, plague-infested world to life. The Last of Us works on every level, and very few gamers, if any, won't enjoy what this blockbuster has to offer.
For the Many, Not the Few
The Last of Us is a hit, plain and simple. It's a master-craft of a game that seamlessly combines strong narrative, robust gameplay, and an immersion factor not often seen with fun with a survival horror theme. Not since the Uncharted series have you seen such a well-rounded title that has you on the edge of your seat every moment.
8
Players are warned that it will be hard to put down The Last of Us; the strong writing and character development will have you yearning for more. Although some of the intuitiveness in places is lacking, the game hits a near-stride of perfection. If there's any title you'd want to spend your money on over others, it will be this one. The Last of Us is a magnificent experience from start to finish.
Round-Up - Pros & Cons
Pros:
The blockbuster narrative that has you on the edge of your set
Diverse action-adventure gameplay to keep you entertained
Strong characters that support the immersive storyline
Cons:
Approaches to some levels are a little unintuitive
Playstation 4 Screenshots
Playstation 3 Screenshots
See Also
Viewing games 1 to 13