Dying Light 2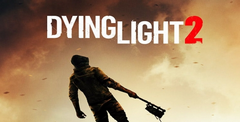 Click the "Install Game" button to initiate the file download and get compact download launcher. Locate the executable file in your local folder and begin the launcher to install your desired game.
Dying Light 2 is a game that is on many peoples most wanted lists. We are getting closer and closer to this becoming a reality and with how good Dying Light was and the fantastic DLC, The Following. Hopes are really high that Dying Light 2 is going to really take things to the next level for the series.
The Story
So far from what we have seen there has not been a ton of story details revealed for Dying Light 2. What we do know is that the game takes place in a huge city and some are speculating that this is the very last human city that is left on Earth. The city is split into different factions and these factions are often at odds with each other as survival is the first thing on everyone's mind. It sounds like the story is going to be quite open ended as you are free to play the game how you want. You can make deals with factions, cause problems for others and so on. I am thinking that this could lead to their being a lot more replay value this time around as playing through the game while friends with one faction might be a different experience than if that faction was against you.
The Presentation
The trailers and screenshots that we have seen of Dying Light 2 so far look great. It is a game that has far more polish to it than the first one (and the DLC) and I am loving the style of this city they have built. I am not sure exactly where this city is set, but it has a rather central Europe kind of vibe to it if you ask me.
It appears that they are trying to make Dying Light 2 a much more cinematic game than it was the first time around. I am really digging what they are doing here and I cannot wait for them to show off the different infected types that are in the game.
The Gameplay
It does not appear that they are trying to reinvent the wheel with Dying Light 2 and in all honesty, I am cool with that. They already have a very solid foundation so them just building on that is fine. Everything in Dying Light 2 though appears to be bigger and better in every way. With the city being much larger this time around you would have to think that there is going to be even more places for you to do some epic parkour moves through the streets.
The infected and the other humans are of course going to cause you problems and the infected this time around are said to be far more aggressive than they were before. I have read that going to a nest at night is the worst thing you could possibly do! However, I have a feeling that at some point in the game this is going to be something that you have to do. Leveling up, scavenging for supplies and taking on side missions are all part of the overall game and will help to flesh it out just like in the original game. It is certainly looking like Dying Light 2 is trying to improve on every aspect of the original game.
Final Thoughts On Dying Light 2
Hopefully Dying Light 2 is going to make it out by the end of this year. It feels like it has been in development for a very long time and hopefully, that is because they are making the game have as much content as possible. If you liked the first game and the DLC, you really do need to have this on your wish list!
8.5/10
Pros:
The game has a more cinematic look
The city is far larger this time around
Plenty of places for parkour
The infected are not messing around!
Different choices you make can change the story
Cons:
They have not shown off many infected yet
Still no official release date!
Download Dying Light 2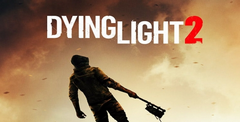 System requirements:
PC compatible
Operating systems: Windows 10/Windows 8/Windows 7/2000/Vista/WinXP
Similar Games
Viewing games 1 to 9