Killer 7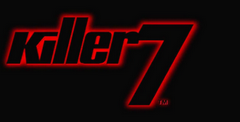 a game by
Capcom
Genre:
Action
Platform:

GameCube

Editor Rating:

7

/

10

, based on

1

review
User Rating:

8.0

/

10

-

1

vote
Rate this game:
See also:
Rail Shooter
People say:
5
Pick up Killer 7 expecting a typical shooter and you'll want your money back right away. The game plays by its own bizarre set of rules, starting with movement: You stride forward and back along a single branching line, stopping only to solve puzzles and shoot bad guys in first person. The unique bosses and a few worthwhile enemies (like a legless torso you spin around to shoot in the back) make the most of this simple, shooting-gallery-style setup. But for every interesting bad guy, there are a dozen lame variations on the same scaly, plodding foot soldier. It doesn't help that they're all graduates of the Doom Academy of Enemy A.I., shuffling straight at you like lobotomized cult members (which, in all fairness, they are). Puzzles are even worse--throwbacks to the mindless lock-and-key setup and ridiculous leaps of logic of the bad old days. But while it'd be easy to completely dismiss Killer 7 on technical grounds, there's more to it. The story plays out like a bizarre dream, more concerned with style and feeling than gameplay. On that level, it scores some points: Characters, the abstract art style, and bits of the freaky plot linger long after the twist ending. But it's hard to recommend picking up Killer 7, even as a curious experiment or artistic statement, when so much of the actual gameplay screams to put it down.
5
For a moment, forget the saw-toothed spooks, the late-night TV static, the freaky-for-freaky's-sake story. What's weird about Killer 7 is how familiar it all is--walk, stop, shoot (with long pauses for loading every 10 paces), solve puzzle, and save. Killer 7's functional-but-not-so-fun control scheme, its crackpot puzzles and contrived keys (I've gotten into toilets at inner-city Exxon stations with less trouble), all seem to prove a point. And that point--that gamemakers have been repackaging the same product since the original Resident Evil, and that, no matter how hallucinatory the tone, gamers can get through anything as long as the gameplay itself is in their language--is pretty cynical.
6
With its surreal visuals, postmodern plot, and quirky humor, Killer 7throttles into a brave new realm of aesthetic expression without apology. In fact, the average gamer probably won't even get half of what's going on here: Suicidal severed heads discussing the politics of postwar Japan isn't going to play in Peoria. But the game's crucial failure isn't artistic--if Killer 7 were an animated movie or a TV series, it'd be an instant cult classic. Sadly, though, it's a game...a deeply flawed one. Dull on-rails walking, repetitive gunplay, endless backtracking, and brain-dead puzzles (on normal difficulty the map shows how to solve them all, too) all detract from the impact. I really wanted to love Killer 7, but even I can't pretend that the gameplay is acceptable. Half of this score is for artistic merit alone.
Download Killer 7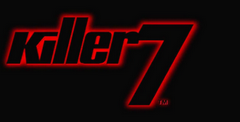 System requirements:
PC compatible
Operating systems: Windows 10/Windows 8/Windows 7/2000/Vista/WinXP