Viewing games 1 to 2 (of 2 games)


See also:
Jungle Book

Your job is to guide young Mowgli, the man-cub, through the dangers of the jungle, defeating some of Africa's vilest...

Pitfall - The Mayan Adventure

"Harry Jr. - I've been taken captive by the spirit of an evil Mayan warrior. Need help right away! Continue journey...
The Lion King is a breathtaking game with stunning graphics and sounds that beautifully capture the mood of the animated Disney film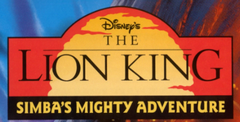 You must aid young Simba through nine levels that will test his skill as the future ruler of the Pride Lands.