The Lion King: Simba's Mighty Adventure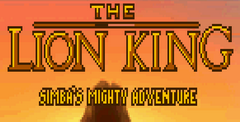 Overview
Simba, that lovable lion cub from the Lion King movies, joins you in the Activision game where you help guide him through the dangerous African plains. You must aid young Simba through nine levels that will test his skill as the future ruler of the Pride Lands. Each step further towards your goal Simba will be forced to deal with hardships that he must overcome. Simba will also have to fight a variety of challenging enemies from mere bugs to ferocious hyenas--even his evil uncle Scar. On the way he will bump into a number of familiar faces like the wisecracking meerkat Timon, his warthog sidekick Pumbaa and even Simba's childhood companion Nala. If your levelheaded thinking pays off, you will finally learn what it takes to be king!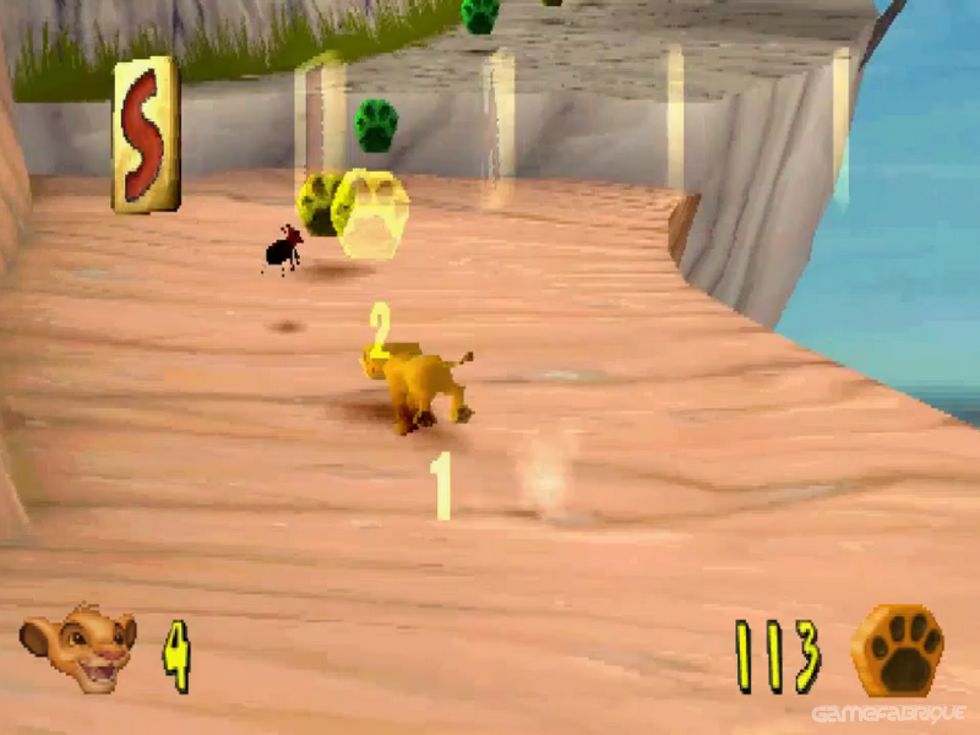 Gameplay, Controls, Interface
In Simba's Mighty Adventure you must guide Simba through each level attempting to collect a variety of different colored coins. At the beginning of Simba's adventure you may choose the difficulty of the game which will decide how many coins you must attain in order to unlock the next stage. As you wander through each stage you have the option to collect a variety of different items such as letters that spell Simba, gourds that help unlock mini-games and meat that replenishes Simba's health meter. As an added bonus, if you happen to spell Simba out of the letter fragments that you run across in each stage you will have the option to watch clips from the actual movie, though even if you happen to miss collecting all the letters you may be able to watch extra movie clips by finishing one of the stages.
If playing a ferocious lion isn't enough, if you collect the gourds during each stage you will be able to play one of Rafiki's mini-games: Meerkat Bash, Bug Catching, Rafiki Martial Arts and Matching Game. Each game has a time limit in which you have to either catch as many bugs you can, defend Rafiki from a pack of ravenous hyenas, have Pumbaa race to sit on Timon's head or help Kiara match the pictures on sixteen different stones.
Simba's Mighty Adventure is not a game for players looking for a good challenge. It took me around two hours to complete the entire game, including all the mini-games and collecting all the cut scenes from the original movies. As you play you will find that it is fairly easy to collect enough extra lives to experiment and have fun throughout the entire game. Since the enemies do not deviate from a general path, it usually is easy to avoid or pounce on them.
The only complaint I had throughout the game was that the character controls were sloppy at best. More than one of the stages in the game has a terrible angle view where your character is facing the bottom of the screen. This makes it difficult to pick up items and avoid oncoming attacks from enemies. On top of terrible camera angles, Simba's movement is poor since he has a terrible problem judging the distance it takes for him to stop or to pounce on an enemy.
Graphics
The graphics are pleasing to look at but not head-turning. The characters are animated and comical but they would be more entertaining for the younger generation of players, so don't expect too much out of the game in terms of graphics. On another note, the clips from the original Lion King movie were poorly scanned onto the disc which makes viewing them a less than enjoyable experience.
Audio
As Simba grows in the game he meets the characters from the movie who advise him on how to survive in the jungle. Throughout the game the things the characters say help you feel the mood of the scene and aid you in getting to know the characters better. It was humorous to hear the characters comment on the events going on in the game.
Bottom Line
As I played Simba's Mighty Adventure, it became apparent that this is one of those games you play once or twice and put on the shelf for the next time you want a good laugh. It isn't a terrible game to purchase, but you should probably buy it only if it is on sale. The game has its moments--they may be few and far between, but there are still things that players of a younger age category could really get into. In my opinion, if you want to watch talking cartoon animals you should just rent the movie instead of buying the game.
Download The Lion King: Simba's Mighty Adventure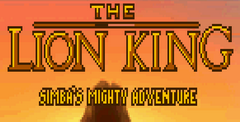 System requirements:
PC compatible
Operating systems: Windows 10/Windows 8/Windows 7/2000/Vista/WinXP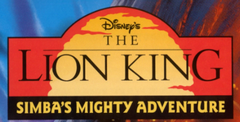 System requirements:
PC compatible
Operating systems: Windows 10/Windows 8/Windows 7/2000/Vista/WinXP
GameBoy Color Screenshots
Similar Games
Viewing games 1 to 14