Disney Princess: Enchanted Journey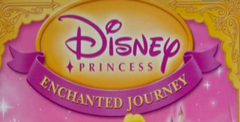 Download Disney Princess: Enchanted Journey and join your favorite Disney princesses in a magical adventure! Explore enchanted realms, solve puzzles, and help restore balance to the kingdom. Unleash your inner princess and play now!
Whether it's the ice queen of Arendale, the lady in the tower with the long luscious hair or the chick with the glass slipper. One thing is always certain. If you slap a Disney logo on it and give them a vibrant, flowy dress, kids and adults alike will flock to cinemas in their droves. Well, the same applies when talking about video games. No matter how simplistic or poorly manufactured these titles usually are, they sell like hotcakes with brand backing alone. So would it be so wrong to put Disney Princess: Enchanted Journey in that bracket?
This game plays Bratz: The Movie, Disney Princess: My Fairytale Adventure and if we are being really kind, Kingdom Hearts, but only the mind-numbing Winnie the Pooh based mini-games. Often these titles offer some rudimentary puzzles and mini-games making the game seem like something you would find nestling in your cereal box as a free gift. Is this game a cash grab, or is there some substance here. We find out in our review of Disney Princess: Enchanted Journey.
Not Happily Ever After
Surprisingly this game offers a plot that promises quite a lot to the player. You play as a small girl that must save the four kingdoms with the use of your trusty wand as a tool to do so. You are entrusted with the task of tending to the evil witch who has stolen the trust, colour and sound from these kingdoms. So you are granted access to portals to these worlds with the simple quest of saving the world. Sounds great on paper but the gameplay never quite lives up to the billing. The gameplay is a little bit more ambitious than some titles of this ilk. We wouldn't say it's comparable with say a Phoenix Games published title. However, it isn't too far away. The game consists of you completing a series of arbitrary mini-games to clear a stage and save a kingdom. This would be fine if they were at all interesting. However, they all offer cliche and boring rehashes of tired ideas. Meaning that this game quickly becomes a chore.
Missing the Magic
Despite the sub-par gameplay, kids could still love this game if they went big on delivering a spectacle. Vibrant, flashy and memorable moments are what kids need to keep their attention longer than a few minutes and Disney lends itself to that ideal. So it's so disappointing that the game fails in this area too. The look is dull, it's bland, the level design is empty for the most part with little fanfare or interactive aspects. Sure you have some notable backdrops in line with the various IPs but quite frankly that's the least they could do.
We did appreciate the sound quality much more. It wasn't anything to write home about but it was simple yet effective. Plus, the sound effects were quirky and over the top, which in this type of setting, is perfect.
The Verdict
While this game clearly tries to be more than a bargain bin game, it fails to break free from these shackles. The graphical quality is lacking, the story never goes anywhere, the gameplay is stale and boring and while the sound quality was a highlight of this game, it wasn't exactly mindblowing either.
4
Perhaps twenty years ago when it was slim pickings for a child-friendly video game, this would have been just the ticket. However, if you ask is this game worth your child's time. We say absolutely not.
Pros:
Simple yet effective audio selection
Plot is ambitious
Elements that aren't just mini-games
Cons:
An abundance of stale, boring mini-games.
Graphics that aren't fit to bare the Disney logo
Download Disney Princess: Enchanted Journey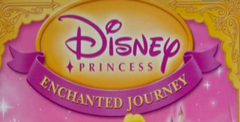 System requirements:
PC compatible
Operating systems: Windows 10/Windows 8/Windows 7/2000/Vista/WinXP
Playstation 2 Screenshots
See Also
Viewing games 1 to 8