Disney/Pixar Toy Story 3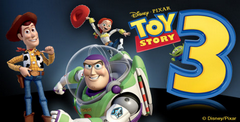 Download Disney/Pixar Toy Story 3 and join Woody, Buzz, and the gang on a thrilling journey to save their friends! Experience the magic of friendship and explore the world of toys in this action-packed adventure. To infinity and beyond – play now!
How do we know that a film game is earmarked for critical failure? The fact that it gets such a widespread release on consoles that we've never even heard of existing. That's right, here we have Disney/Pixar Toy Story 3. A movie video game where we have an entirely low expectations given it looks made to suck as much money out of the actual film release as possible.
It's annoying having to be so cynical about film games, especially since Toy Story 3 wasn't a bad movie. However, previous foray's into games accompanying colossal releases tend to be, let's say, average at best. Since it's a guaranteed moneymaker, it's easy to think that the game will offer the bare minimum of palatable gameplay. So let's put that theory to the test.
To Mediocrity, and Beyond?
What's interesting about this film game is it comes about a decade after the release of the previous one. Disney/Pixar Toy Story 3 has low expectations. But it could be interesting considering that they would have had a long time to learn the ins and outs of developing a better movie game. As it turns out, this offering is better than expected.
Naturally, the narrative is loosely based on the Toy Story 3 plot, with core points translated into playable levels. What players will find shocking upfront is the controls are far from the usual chunkiness we'd expect. They are actually really well thought out and make gameplay flow nicely. Even more surprising, the gameplay on each level is pretty engaging.
Players will enjoy the variety of puzzle/platformer mechanics under the vise of your favorite Toy Story characters, Buzz Lightyear and Woody the Cowboy. The variation in level design, the outstanding visuals, and the faith in the original storyline all stand out. Even when the day is done with the main story, that's not all!
The real winner is the Toy Box mode that lets players get creative with the game's assets. You can build and roam around your own Western town based on the Woody theme, which is a heck of a lot more fun than would initially let on. Generally, Disney/Pixar Toy Story 3 is a movie game surprise. There's clearly been some thought and passion put into the development, and revolutionary compared to the standards of today's film games/
You've Got a Friend, Indeed!
I don't think anyone would have loaded up Disney/Pixar Toy Story 3 and believed they would actually be having fun. It's a surprise platformer that you play for the achievements but stay for the well-rounded mechanics and immersive gameplay. Who would have thought, right?
8
It's still based on a movie, though, so it won't be nabbing any game of the year awards. But it is comparable even to legendary platformers like Crash Bandicoot. The only problem now is knowing that developers can actually make good film games if they really want to. So why can't we see more of this in the future?
Pros:
Toy Box mode is excellent
A surprisingly well-made film game
Immersive gameplay in almost every level
Cons:
Could have more playable characters
Main story playtime is a bit short
Download Disney/Pixar Toy Story 3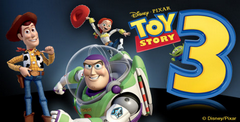 System requirements:
PC compatible
Operating systems: Windows 10/Windows 8/Windows 7/2000/Vista/WinXP
Playstation 2 Screenshots
Similar Games
Viewing games 1 to 8