Cars 2: The Video Game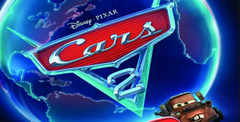 Download Cars 2: The Video Game and join Lightning McQueen, Mater, and friends in a high-speed racing adventure! Train at the CHROME academy, complete secret missions, and prove you're the fastest car on the track. Start your engines and play now!
In 2011, Disney and Avalanche studios continued their successful partnership from the Toy Story 3 video game with Cars 2: The Video Game. In Cars 2, you get to enjoy the full Cars experience in a wacky kart style racer. It's clear that the developers put a lot of thought into this one, and 9 years later, it's still a fun game to pick up once in a while.
Movie or Game?
Like many video games made from movies, the norm is to rehash the story in another medium for players to experience it once again. Not this time though! Avalanche studios was smart enough to leave the storytelling elements to Disney. In the game, anyone that has seen the movie will get the basic gist of the cars you'll see, worlds you visit and items in a race.
Cars 2 features a simulation of races and training in a recruitment for Command Headquarters for Recon Operations & Motorized Espionage (C.H.R.O.M.E). Players will quickly realize that this is supposed to be a regular tutorial. Instead, the game presents it as a recruitment simulation for you to join C.H.R.O.M.E.
Kart Racing
In Cars 2, there is a lot of inspiration from the Mario Kart video game franchise. This is great because Mario Kart 64 has figured out the formula for a fun family-friendly racing experience. Items you'll encounter are as real as you can get with a kiddies rating. So you'll encounter some wacky looking rocket launchers and machine guns to gain the advantage over opponents.
Cars 2 offers different modes like a capture the flag-style racing set-up, and a hunt for enemies within a huge arena. These modes really diversify the gameplay experience to provide more options than just the typical run-off-the-mill racing game.
The fluid gameplay elements are also present with its fully multiplayer integration for all game modes. Thanks to this, you can play with friends and still earn some XP. In Multiplayer, you'll have access to up to four player local co-op and online multiplayer. This availability of options can make Cars 2 a family time game, or wreck the kids online type of deal, really whatever rocks your boat.
Lackluster Single Player
The Cars 2 video game is supposed to be a family friendly experience. In other words, something everyone in a household can enjoy. However, in the process of creating a fun experience for everyone, single player is quite lackluster. There aren't many appealing ways to keep you interested.
The game clearly wasn't designed for you alone. Beyond that, the game also skimps on its HUD information. Although they provide your current position in a race, you can't gauge where you are relative to other players.
Lots to Unlock
Cars 2: The Video Game has a lot of stuff for you to use and experience. You can play as characters from the movie and race on its large collection of tracks.
Pros
Great Multiplayer
Lots of tracks
Lots of Characters
Fun items in races
Cons
6.5
Cars 2: The Video Game is a fun way to pass the time with friends and family. However, this isn't the game to invest your hours into for a single player experience.
Download Cars 2: The Video Game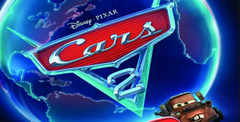 System requirements:
PC compatible
Operating systems: Windows 10/Windows 8/Windows 7/2000/Vista/WinXP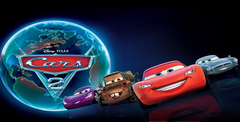 System requirements:
PC compatible
Operating systems: Windows 10/Windows 8/Windows 7/2000/Vista/WinXP
Playstation 3 Screenshots
Similar Games
Viewing games 1 to 5