Pitfall: The Lost Expedition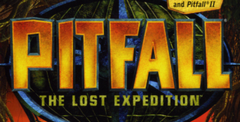 Click the "Install Game" button to initiate the free file download and get compact download launcher. Locate the executable file in your local folder and begin the launcher to install your desired game.
PITFALL, shitfall, you might think, knowing that this is a conversion of the lukewarmly received console game released earlier this year. But it's not all that bad. What you've got is a cheery platforming adventure that might end up annoying the bejeezus out of you, but could be a good buy for a younger family member - should they be among the .01 per cent of the pre-pubescent population that doesn't have a console.
Based on a classic platformer of yore, Pitfall is nicely presented in a mock-Indiana Jones style. There's a bit of fighting, a bit of puzzling and plenty of platforming in a Prince Of Persia kind of way, set in some cutesy jungle and lost-civilisation environments. There's little innovation going on, but provided you've got a joypad to play it with, Pitfall is fairly fun, and stuffed with plentiful mini-games to keep you distracted for the odd half hour.
However, it's also saddled with the usual fallibilities of the genre: clunky camera, cliched puzzles, annoyingly difficult bits - so we won't go overboard.
Download Pitfall: The Lost Expedition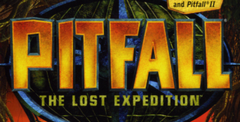 System requirements:
PC compatible
Operating systems: Windows 10/Windows 8/Windows 7/2000/Vista/WinXP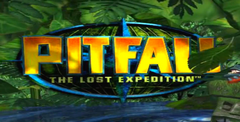 System requirements:
PC compatible
Operating systems: Windows 10/Windows 8/Windows 7/2000/Vista/WinXP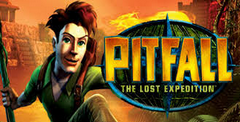 System requirements:
PC compatible
Operating systems: Windows 10/Windows 8/Windows 7/2000/Vista/WinXP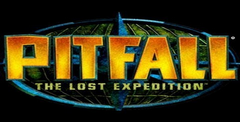 System requirements:
PC compatible
Operating systems: Windows 10/Windows 8/Windows 7/2000/Vista/WinXP
Game Reviews
People say:
6
OK, my original goal going into this game was to unlock the classic Atari Pitfall, Ill admit. But this little sport surprised the heck out of me its loaded with platforming cliches and cheesy dialog, but Lost Expedition is simple fun that outplays scads of similar action titles. Extensive jungle and mountain environments afford lots of open-ended exploration. And though the power-ups are pretty uninspired, theyre reason enough to comb the world, turning up missing party members and uncharted territory along the way. I could have done without any enemies at all everyone from monkeys to evil explorer rivals hurls fruit, stones, and TNT with ridiculous accuracy. Its simply an annoying way to lose your modest life bar, which I would have replaced with the original points-for-health system as a nod to the old-school version. My personal edits aside, Pitfall is a kid-friendly rental thatll entertain more sophisticated gamers just as well.
5
Its been some time since I endured a good senseless jumping puz-zle...wait, is that a contradiction in terms? There are no good senseless jumping puzzles! Yet Lost Expedition gives us hours upon hours of them anyway. It also gives us inexplicably unintuitive controls (the triggers rotate the camera, but left turns you right and right turns you left whose bright idea was that?) and a structure that requires continual backtracking. Jon D. calls that open-ended; I call it annoying. Try it if only to see what a functional but utterly generic platformer is like.
5
Harry carved an empire atop the heads of thousands of crocs. Now, hes the straight man in Pitfall: The Lost Expedition's rather unfunny 3D joke. Here, the adventurer becomes the sum of his gadgets and acquired skills; players trudge through the game collecting idols to buy special moves so Harry can get to a new area so he can collect a particular tool or doodad to let him cross into a previously impenetrable location. Gone is the great adventure, lost to the simple need to collect stuff, and in its place is the carrot and the stick which even the most dedicated mule will only chase so far.
Pitfall: The Lost Expedition manages to capture the excitement and fun adventuring elements of the original Pitfall while adding spectacular graphics, captivating sound and a storyline that's actually fun to be a part of. I've always loved the Pitfall games, but it seems whenever a game makes a transition from side-scroller to 3D adventure, a lot gets lost in translation. Luckily, that's not the case with the Pitfall: The Lost Expedition.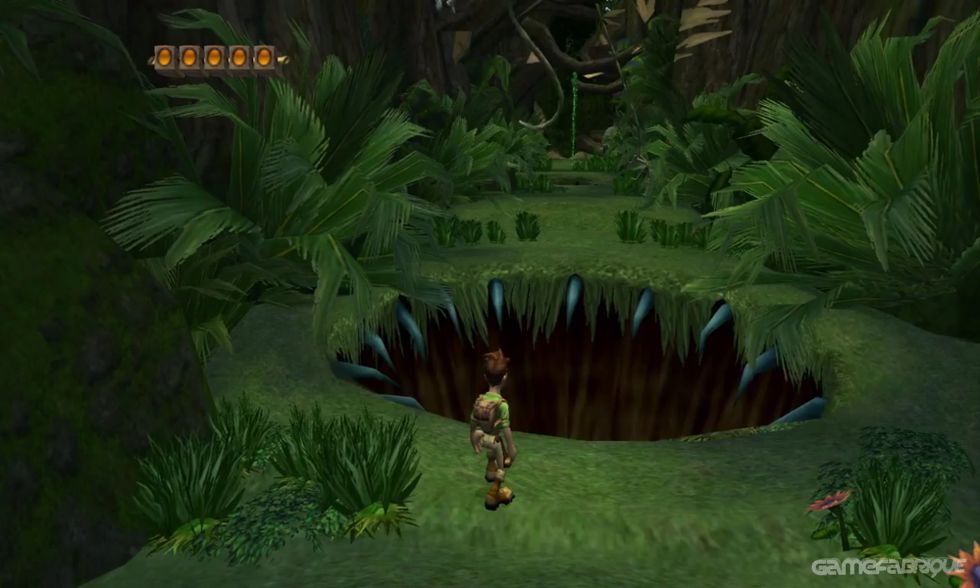 As in all Pitfalls, this latest game has you taking on the role of Pitfall Harry as he adventures his way through a jungle filled with dangerous animals and natives. The game is played from a sort of floating isometric point of view as you guide Harry around traps and through bad guys. The game uses a fairly simplistic combat system that allows you to take on the boss baddies and the plethora of minor annoyances that attack you in the game. In addition, there's still a fairly strong reliance on some of the basic tenants of platformers.
One of the neat features of Pitfall: The Lost Expedition is the ability to buy power-ups, items, and new moves from a shaman who appears throughout the game. The shaman provides everything from health to access to a playable version of the original Pitfall. The game's puzzles are also fairly simple and provide enough wandering and backtracking to get annoying at times ' but in general they make the game more addictive and a pleasure to play.
Overall, I'd say that Pitfall: The Lost Expedition is a wonderful game that relies more on a subtle sense of humor and strong gaming elements than over the top graphics and gore to attract gamers. The best part is that the Xbox version gives you a chance to play the original Pitfall and Pitfall two in all of its pixilated splendor. You may not want to drop the dough on Pitfall: The Lost Expedition, but I'd certainly say it's worth an extended rental.
Playstation 2 Screenshots
Similar Games
Viewing games 1 to 32