Viewing games 1 to 3 (of 3 games)

See also:
Rival Turf!

The game was first installment in the Rushing Beat trilogy, which was followed by Brawl Brothers and The Peace Keepers.
It's Morphin Time! Five ordinary teens morph into the Power Rangers to foil the plans of the Evil Empress Rita Repulsa and save planet Earth. Choose your favorite Power Ranger color - Red, Yellow, Blue, Pink or Black! Battle huge, fierce and spectacular enemies! Even the Green Ranger and the fearsome Dragonzord! Sharpen your "Zord Play" in eight awesome difficulty levels!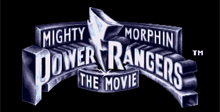 Based on this summer's blockbuster hit, Power Rangers The Movie delivers action, fighting and adventure! Ivan Ooze has surfaced after six thousand years, and he's in a foul mood! It's up to you and the Power Rangers to stop him before he unleashes ..
Discussion

3