Monster Truck Madness 2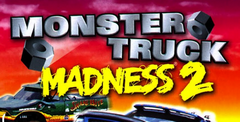 Click the "Install Game" button to initiate the file download and get compact download launcher. Locate the executable file in your local folder and begin the launcher to install your desired game.
Monster Truck Madness, the surprisingly addictive redneck offroad rampage, is back with a sequel featuring more metal-crunching glory and improvements to virtually every aspect of the first game.
In addition to the 11 original monster rigs, MTM2 offers 9 new trucks, including 4 based on WCW and NWO stars. There's also more variety in announcer Army Archerd's commentary (although he still gets repetitive inside a single race) and support for force feedback, adding shock to your rock. The most impressive improvement, however, is MTM2's 3D-hardware support. The textures often seem too smooth for the terrain, but the cars are nicely detailed and reflect their punishment appropriately.
If you're a monster masher yearning for "Sunday! Sunday! SUNDAY!" Monster Truck Madness 2 is your brew.
PROTIP: In The Graveyard, take a due right after the fifth checkpoint and off-road over the hill for a shortcut to the finish line.
Download Monster Truck Madness 2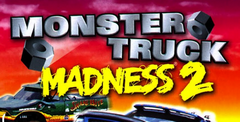 System requirements:
PC compatible
Operating systems: Windows 10/Windows 8/Windows 7/2000/Vista/WinXP
Game Reviews
Overview
"Lean into it!" -- that's exactly what you will find yourself doing in Monster Truck Madness 2 (MTM2). Microsoft's sequel to the original Monster Truck Madness is still all about getting behind the wheel of your favorite monster truck, revving up the engine and driving like mad. All that counts is winning the race -- you can be as kind or as destructive as your heart desires. Practice racing by yourself, race against computer-controlled opponents (which are quite challenging on the hardest setting) or battle it out with other players from around the world.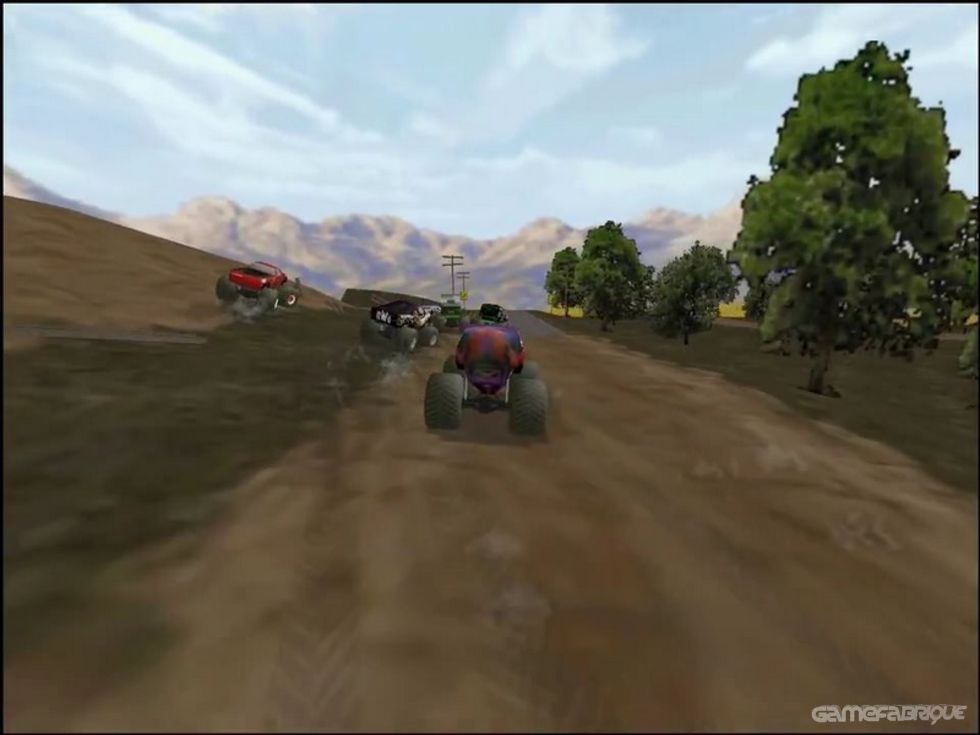 Gameplay, Controls, Interface
The gameplay in MTM2 is crisp and precise. The controls are very straightforward -- with a joystick or keyboard, left and right steer your truck while you forward and backward control your speed, and if you've got a good steering wheel controller you're really sitting pretty. You can also select either an automatic or manual transmission for your truck. One nice feature is the audio cue when you switch between forward and reverse gears.
The simple interface is easy to master -- you'll be driving those monster trucks right off the screen in no time (I wonder why driving real cars isn't this easy). But it will take some practice before you can successfully recover from a skid or spin on one of the high narrow bridges you'll encounter on some tracks.
Like its predecessor, MTM2 offers three different skill levels, a garage where you can change some of the equipment on your truck, and varying weather conditions. The ten new tracks and nine new trucks in MTM2 are cool enough that fans of the first game will definitely want to grab this new version as well.
If you get tired of just running circles around the tracks, you can take off for a little exploring -- you will even find a secret track if you look hard enough. Make sure to visit the old red barn on "Farm Road 29" for a quick game of cow hockey -- watching the bovines bounce around the landscape is hilarious.
Graphics
This is where MTM2 really outshines its predecessor -- new in this version is 3DFX support, giving you a very detailed and dynamic environment. The various weather conditions add another layer of realism -- you can select to drive in clear sunny weather, or make driving difficult with adverse weather like fog, snow or even a midnight thunderstorm.
You can also select from a multitude of views, ranging from preset chase cameras to in-the-cabin views and a completely adjustable view of the outside of the truck.
Audio
There are some very nice touches here and a couple of disappointments. The sound effects and music are improved from the original -- particularly the crunch of metal when you collide, which can make your teeth ache. My main gripe is in the commentary from Armstrong. He still constantly comments on your driving style, but some new and varied commentary would have been nice -- he says exactly the same things as in the previous version.
System Requirements
Pentium 133 or higher, Windows 95/98 or NT 4.0 with Service Pack 3, 16 MB RAM (32 MB recommended), 4X CD-ROM drive. Multiplayer racing requires a 28.8 or higher baud modem, or a TCP/IP or IPX network. Supports Direct3D compatible 3D graphics accelerator cards (Windows 95 or Windows 98 only)
Bottom Line
With tons of mud flinging, bumper crunching and rubber-burning action, Monster Truck Madness 2 is a definite must-see for racing fans. The updated graphics, new truck and tracks, and increased multiplayer support make MTM2 a must have for fans of the original.