Pearl Harbor: Defend the Fleet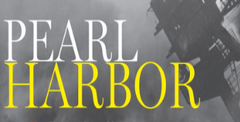 Click the "Install Game" button to initiate the free file download and get compact download launcher. Locate the executable file in your local folder and begin the launcher to install your desired game.
Overview
Did you enjoy the recent movie Pearl Harbor? Do you have a need to feel what Cuba Gooding, Jr. went through sitting behind that anti-aircraft gun in the movie? If you answered yes to any of the above then I have a game for you. If you answered no then I suggest you run very far away because when this game drops bombs, boy do they stink!!!! Pearl Harbor: Defend the Fleet is a lame attempt at putting you in the hot seat of the Pearl Harbor attack, letting you decided the fate of the U.S. Naval fleet. Strap on your life vest and let's review this game before she sinks!!!
Gameplay, Controls, Interface
Pearl Harbor puts you in a first person view behind a WWII anti-aircraft gun on the bow of a Navy warship. Your objective is to defend the fleet from the endless wave of Japanese fighters/bombers by blowing them out of the sky. You have six different types of ammo available to you throughout the game to help move the killing along. I hope you don't get bored easily because I just explained the entire game.
Pearl Harbor consists of one game screen, and that's you behind the gun. You can scan 360 degrees but other than that you are looking at the same screen through the entire game. My other complaint is the lack of challenge -- the only thing you have to do is move the mouse and repeatedly click away to shoot the anti-aircraft gun. The way you lose in the game is obvious, if they sink all your ships in the harbor, you lose. Each wave of Japanese fighters has more and more planes with a mini-submarine thrown in for flavor, so the game becomes tedious and not much fun very quickly.
Graphics
There is not much to say about the graphics in this game. As mentioned above Pearl Harbor consists of one screen, which is a first person view from behind your anti-aircraft gun on the bow of the ship. You can scan 360 degrees to fire on enemy planes or submarines. I thought the other ships in the harbor looked pretty cheesy, especially considering the game uses a 3D accelerated graphic card. The enemy planes looked decent but nothing to write home about. Possibly the worst part of the graphics are the smoke and flames, they look very fake. It's more than obvious that not a lot of money was spent on this game and that the main idea was to cash in on the movie that was just released.
Audio
Can you say the word "hectic"? That is exactly how the audio came across to me in Pearl Harbor, but that's the way war is supposed to be. During the entire game you will constantly be updated by an unseen voice as to how the fight is going and if any ships have been sunk -- think of him as the play by play announcer for a war game. While you are getting your ear talked off by the radio operator, you also hear the constant chattering of the anti-aircraft gun you are firing and, if that's not quite enough, you also get to hear the roar of the planes overhead as they bomb you to smithereens.
System Requirements
Pentium 266 MHz processor or faster, 32 MB RAM, 100 MB hard drive space, 3D accelerator with 4 MB RAM, CD-ROM and DirectX 8.0
Documentation
This will be the quickest reading of a game manual in a gamer's career. The manual for Pearl Harbor comes in at an astonishing 12 pages of "vital info." It took me roughly three minutes to read the whole thing.
Bottom Line
The coolest feature I found for Pearl Harbor was the actual CD itself. After I got bored playing this game for all of 30 minutes I took the CD outside in my backyard -- it makes for one fine Frisbee, not to mention the hours of fun my black lab and I had.
I hope I'm not being too harsh, but I found it impossible to find anything I really enjoyed about the game. When I play video games I look for something that is going to challenge me and make me want to come back to my computer five minutes after I have turned it off. Pearl Harbor does none of these things! If you are looking for a mindless arcade style shooter then by all means go buy this game, but if you are looking for a bit more meat in your sandwich, look elsewhere. On that note I'll give Pearl Harbor a score of 34/100. Enough said!!!!!
Download Pearl Harbor: Defend the Fleet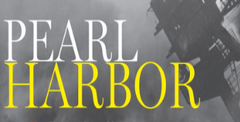 System requirements:
PC compatible
Operating systems: Windows 10/Windows 8/Windows 7/2000/Vista/WinXP