Pokemon Clover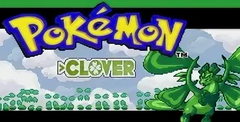 Click the "Install Game" button to initiate the free file download and get compact download launcher. Locate the executable file in your local folder and begin the launcher to install your desired game.
I had a smile on my face pretty much the whole time I was playing Pokémon Clover. In case you did not know, this another fan hack and it is one of the more memorable ones out there. What is great about this one is that it is not taking itself seriously at all and as a result, it is one of the better Pokemon Fire Red hacks out there, but if you are easily offended this game is 100 percent not for you!
Pokémon 4chan!
The game has a whole new region and close to 400 brand new Pokémon for you to capture. The thing about Pokémon Clover is that this game is a parody. It is a parody of Pokémon itself, but also the way people are on the Pokémon 4chan board and it does it pretty much perfectly.
This is evident right from the start when the dude who sets you off on your journey is called Professor Stump. The three starter Pokémon you can select from are Grasshole, Ejacasm, and Arabomb! This is just the tip of the iceberg for the amusing and highly offensive Pokémon that you will encounter on your travels. There are some great Pokémon designs in this game some that make you laugh, some that make you say aww and some that will gross you out too…. I am looking at you Ejacasm!
Funny, But Clever
While it is so easy to just laugh off everything that this game does. I must say that the humor here is very clever. The gyms each have their own design with my personal favorite being the feminist gym that is sure to get some people very offended. I personally found this absolutely hilarious. The game has a ton of variety to the different areas you will be going and this is very impressive.
You Know What To Do!
If you have played a Pokémon game before then Pokémon Clover will feel very familiar to you. They have kept what made the game good all the while adding some very handy things such as being able to run right from the start of the game. I had a blast playing this and I feel that the way that you never know what a character is going to say or what kind of weird Pokémon you will encounter next keeps you wanting to play.
I played the game on my computer and it did freeze on me a couple of times so it does have a couple of technical issues. I found that if I saved as often as possible this was not all that big of a deal.
9
I really enjoyed my time with this game. I have played many hacks, but I would have to say that Pokémon Clover is the funniest one I have come across so far. The game has had a ton of work put into it and it features some of the funniest and cleverest gyms I have come across in a Pokémon game. Without a doubt, this one here is very easy for me to recommend. Just make sure you are not letting kids play it as it is most certainly a game that is NSFW or intended for little Pokémon fans to play!
Pros:
The humor in the game is awesome
Some truly incredible Pokémon designs
It has many "quality of life" improvements
Plenty of creativity in the gym designs
You never know what NPCs are going to come out with!
Cons:
The game's humor may be a bit edgy for some
It can freeze from time to time
Download Pokemon Clover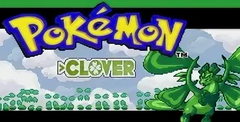 System requirements:
PC compatible
Operating systems: Windows 10/Windows 8/Windows 7/2000/Vista/WinXP
Game Reviews
Pokémon Clover is a massive collaborative hack from 4chan and was basically a parody version. Pokémon games are among the most popular games in the world, but since many of the most popular ones were released for older consoles it's getting harder and harder to play them. So many people use emulators and play their favorite old games as by downloading the rom.
If the term rom hack is new for you., well it is pretty easy to explain. It is a modified version of a game, how much is modified varies from game to game. Some rom hacks just use the original game as an engine, others just slightly modify the original one. Possibilities are basically endless when it comes to these rom hacks developed by online communities.
We all know what 4Chan is capable of by now, so it's ok to be a little scared when you hear they collectively made a Pokémon hack rom. But just how "special" is this hack rom, and how much of it is original content? Well, we're here to talk about it, so let's get into it.
About the rom
Pokémon Clover is a hack rom based on Pokémon Fire Red that started its development in 2014 by over 40 developers. As you probably have already guessed, since it was developed in 4Chan, it is full of memes, references, pop culture, furries, and all kinds of crazy stuff.
However, there's no denying that Pokémon Clover is an incredible piece of work, with hundreds of hours and development put into it. With a total of 386 original "pokémon", it is a huge game. And they used a lot of mechanics from other games other than Pokémon Fire Red, not to mention the ones they created.
No original pokémon appears in this game, so every creature you see here is created by the developers. And they even have the move set from the 1st to the 8th gen games. The TMs and HMs are forgettable and there are way more available than in the original Pokemon Fire Red rom.
Completely original
Sure, the game is full of memes and jokes, and most of them aren't suitable for kids. But it is incredible that they also made a completely original, and actually well-developed plot. The story is set in the Fochun Region and you'll have to take on different trials and tribulations in your fakemon adventure. Of course, you have to face the evil Team Karma, but there are some other enemies, and bad situations to get in here. So get ready for something completely original.
8
While it definitely isn't for everybody, Pokemon Clover is an excellent example of just how big can a rom hack be. It is well developed, full of original content, different mechanics, excellent NPC AI is rougher and smarter than the one you get when playing something like the original Pokémon Fire Red and Pokemon Leaf Green rom.
Pros:
Tons of original content
Surprisingly well-developed plot
All-original Pokedex
Well made overall
Cons:
Humor can be a bit too dark
It can get edgy
Some designs are too messy
See Also
Viewing games 1 to 4