Rally Championship 99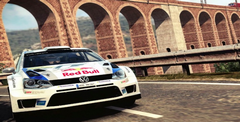 Download Rally Championship 99 and put your driving skills to the test! Race through treacherous terrain, customize your rally car, and become a champion. Will you claim victory on the track? Play now!
Based around the flourishing Mobil I British Championship, Rally Championship 99 builds on the success of Network Q RAC Rally with a photo realistic experience of accurately modelled cars and carefully mapped Ordnance Survey data. "We visited the actual championship stages, took dozens of photographs and captured hours of video," says Richard Vanner, executive producer at Europress. "So the reason the game stages look so real is because they are the actual stages."
But it's not just about careering down authentic muddy tracks at grievous speeds. Developers Magnetic Fields (Network Q, International Rally Championship) have put practically no limitations on where you can drive, meaning Colin McRae wannabes should prepare themselves for a dynamic environment of forks in the road, dead-end routes, blocked lanes, hidden paths and shortcuts. You can choose from more than ten accurately modelled rally cars, each with unique handling characteristics and collision routines. Thanks to an advanced physics model, you should be able to aim your vehicle at the scenery and see a different sequence of pirouettes each time. The game also promises 'sophisticated artificial intelligence' - which usually means every opponent drives like a bastard and tries to sideswipe you when overtaking.
Other features include 3D sound, comprehensive hardware support (including force feedback sticks and wheels), and the essential network and multiplayer options. For those of you wishing to get stuck in and fling some mud at bystanders, an instant action arcade mode is also provided.
Everything is rendered in glorious accelerated 3D and features a geeky mix of bi-and tri-linear filtering, mip mapping, anisotropic filtering, specular lighting, alpha blending and vertex fog. Basically, it looks fab - you can see for yourself next spring.
Download Rally Championship 99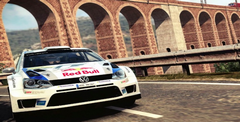 System requirements:
PC compatible
Operating systems: Windows 10/Windows 8/Windows 7/2000/Vista/WinXP
See Also
Viewing games 1 to 8