Viewing games 1 to 3 (of 3 games)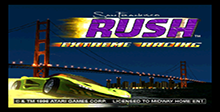 Put the pedal to the metal, smoke the tires, and pour on the speed with San Francisco Rush! Hit the road in one of eight unique race cars ranked in four distinct performance classes. Burn rubber through the 3D modeled hills and landmarks of San Fra..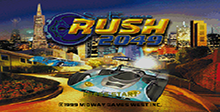 San Francisco Rush 2049 - The original arcade racing hit now with three action-packed games in one! Race Mode: Scream through futuristic San Francisco tracks. Stunt Mode: Insane air and gravity-defying tricks. Battle Mode: Lock and load your way th..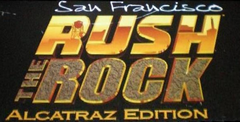 SF Rush is one of the most innovative driving games ever released in the arcades, and it went on to become the most successful driving game in Atari's 25-year history.