S.T.A.L.K.E.R. 2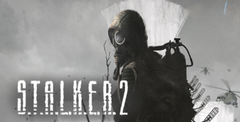 Download S.T.A.L.K.E.R. 2 and explore the haunting world of the Zone! Battle mutants, scavenge for resources, and unravel the mysteries of this post-apocalyptic wasteland. Are you ready to face the unknown? Play now!
Are you ready to get spooked? Then you're ready for S.TA.L.K.E.R. 2, the continuation of the acclaimed first person post-apocalyptic title that came before. With the long wait for the game nearing its end, let's have a little look at what we could be expecting from one of the most prolific titles that kicked off one of the most beloved game genres of all time.
[DISCLAIMER: THIS GAME HAS NOT YET BEEN RELEASED. THE CONTENTS OF THIS REVIEW ARE SPECULATIVE AND BASED SOLELY UPON WHAT HAS BEEN REVEALED THROUGH MARKETING MATERIAL, INTERVIEWS AND OTHER SOURCES. A NEW, UPDATED REPORT WILL BE WRITTEN WHEN THE GAME IS RELEASED.]
Gameplay
Riiiiight, so let's jump into it. A large portion of what this review will be is hypothetical analysis based on what we've seen from previous STALKER titles and trends from more modern games that will likely be implemented for its release.
If I could put the old STALKER game on a pedestal and attempt to compare it, it would come down to being a heady mix of Goldeneye on the N64 and an old Call of Duty game. It's a first-person action shooter with heavy elements of exploration and you can bet your bottom dollar that they will keep running with that for the new game. There is a strong chance that we will be seeing a game that closer resembles a very high-resolution Fallout 3 or even a new Metro: Exodus.
What we really hope to see is a stronger RPG stance, where doing side missions or exploring actually matters or benefits the player in some way. The first stalker didn't have a great amount to actually offer in the way of progression, so we can expect that they have put a lot more in.
World
Thanks to the in-engine gameplay trailer that was shown on YouTube, we know that STALKER 2 will be built in the Unreal Engine and will shy away from dense cities and megastructures and focus more on an Eastern European countryside with the occasional building like a hospital or a school. We can see that there may be a tremendous amount of detail in this game with dynamic day and night cycles, weather conditions and then there's the brilliant "messing with Physics" attitude that the games have had until now.
Atmosphere
Like the former titles, something we can truly expect a great deal from is the atmosphere. There will be an incredible use of sound, dynamic lighting, set design and more to really make you feel like you're lost and alone in the middle of a heavily irradiated zone of the countryside. Could be spooky as heck.
I'm expecting that we'll be creeping through hallways, across the fields and being very, very careful not to get spotted by some heavily irradiated ghoul.
8
There could be a considerable amount to look forward to in this title. If you're a fan of the STALKER franchise or are looking for a great post-apocalyptic game, then this will likely be your bag.
Pros:
Brand new engine
A lot of reference material available for improvements
Cons:
It's going to need to be very unique to stand out
Irradiated eastern European country has been done before
Download S.T.A.L.K.E.R. 2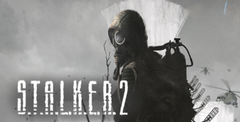 System requirements:
PC compatible
Operating systems: Windows 10/Windows 8/Windows 7/2000/Vista/WinXP
See Also
Viewing games 1 to 8