Viewing games 1 to 2 (of 2 games)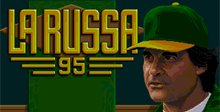 La Russa Baseball 95 is a Baseball Sim game, developed by High Score Productions and published by EA Sports, which was released in 1993.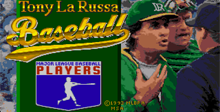 At last, real baseball strategy for real baseball fans. Match wits with the major league manager of the year Tony La Russa in the most realistic baseball simulation ever created for the Sega Genesis. Pull your infield in, play your outfield at the ..