Warcraft 3: The Frozen Throne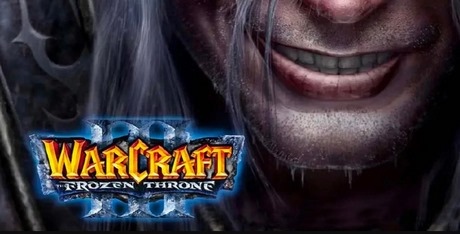 If A Game sells a million copies it is considered to be a huge success. So when latest in Blizzard's strategy series sold in excess of a million boxes in the space of a week, the developers were probably quite impressed, not with the volume of course - since Blizzard is used to multi-million sales - but with the sheer speed at which gamers snapped it up. Mind you, considering Warcraft's long-suffering fans had to wait nearly eight years for the sequel, the haste with which they opened their wallets isn't so surprising.
Rather fortuitously for those veteran fans that are still alive, the wait for WC3's first add-on won't be quite as arduous or as lengthy. Due this summer, Blizzard is hard at work creating four new campaigns for The Frozen Throne that will follow on from those of the original game, with three Heroes searching for some trinket or other that will give them ultimate power and rid the world of evil. Or something like that - suffice to say the storyline is intricately layered and compelling in the finest Blizzard tradition, but a lot less interesting on paper than it's sure to be when you play it first-hand. And who are we to spoil the fun? Interestingly, the Orc campaign dispenses with the need to find the titular icy shitter, Blizzard instead promising a pure RPG-style affair - no resource gathering and base building required or en masse slaughter to endure - something of a first for an RTS game.
The focus of Warcraft III was of course on its Hero units; specialist one-off troops that held special abilities, weapons and spells. Frozen Throne introduces a new Hero to each race, plus five Neutral Heroes, each of which will wield a dizzying array of magical attacks; from the Blood Mage who can summon a fiery phoenix, to what appears to be a pissed-up panda bear with the ability to gag his enemies with his alcoholic breath.
Ships are also making a welcome return, though only to the single-player game unfortunately, and warlords can now build shops and sell back items that they don't want. A bunch of other new units, items and item shops are also in place, all of them currently undergoing rigorous testing in the multiplayer betas. In addition, the new expansion will include an advanced toolset for players wishing to create their own Frozen Throne campaigns, including facilities for adding cut-scenes and voiceovers.
With its touches of humour, RPG leanings and frantic action, Frozen Throne looks like it will complement Warcraft III perfectly. It's doubtful whether WC virgins will be tempted in by such a heavily story-driven solo game, but the already brilliant multiplayer is only going to get better. Fastest-selling expansion pack ever? We wouldn't bet against it.
Download Warcraft 3: The Frozen Throne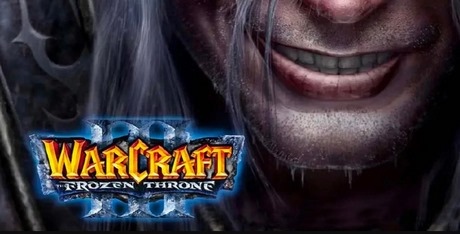 System requirements:
PC compatible
Operating systems: Windows 10/Windows 8/Windows 7/2000/Vista/WinXP
Similar Games
Viewing games 1 to 12