Pikmin 3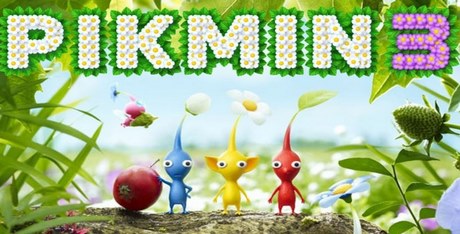 Download Pikmin 3 and lead a squad of adorable Pikmin in this charming strategy game! Explore a lush and vibrant world, solve puzzles, and battle dangerous creatures as you strive to save your home planet. With its unique gameplay and charming visuals, Pikmin 3 is a delightful adventure for all ages. Play now!
Before Pikmin 3 was released you have no idea how ready I was for that game. Not because I was a massive fan of the first two games on the Game Cube! It was because I purchased a Nintendo Wii U at launch and it was starved of games during that launch window and this was the first big release for the console. It turned out to be a decent game and a game I have spent a lot of time with. It was popular enough to get a special edition released for the Nintendo Switch not too long ago.
Three Captains One Goal
There is actually a plot with Pikmin 3 and it is one that is pretty damn good actually. Three cute, but brave captains have landed on planet PNF-404 in order to try and find these fruit seeds that they can use to try and save their planet which is dealing with famine. It is not exactly super story driven, but what is here works and works very well.
More Pikmin For Everyone
One of the things that made many fans excited about Pikmin 3 was the inclusion of two new Pikmin types. You still have the red, blue, and yellow Pikmin to use, but this game introduces grey and pink Pikmin as well. The grey Pikmin can break down tough barriers are cannot be crushed. The pink ones have wings and can attack flying enemies as well as transport things through the air. These are used very cleverly in the game and add a great deal to the various puzzles that you have to figure out.
Using Your Pikmin Wisely
Like the previous two games, Pikmin 3 has lots of puzzles for you to solve in each area. You can have up to 100 Pikmin with you and you need to use them to attack enemies, build bridges, tear down structures, and so on. It is pretty interesting stuff and I am not scared to admit that I had to resort to using a guide to get past more than a few puzzles in the game.
So Adorable
No matter your views on the gameplay of the Pikmin series, you have to admit that this game is freaking adorable! Seriously, could this game be any cuter? We have three captains and one of them is not Olimar. We have Alph, Brittaney, and Charlie, these three little space captains are so cute and so are all of the Pikmin that you use and ultimately send to their death more often than not. The various enemy designs are great too from the smallest creatures to the large bosses that you will face on your adventure.
8
Back when this was first released, I loved it and I have to say that even now if I were to write a list of my top ten Nintendo Wii U games, Pikmin 3 would 100 percent be on that list. I am not so sure the Nintendo Switch version would be on my top ten Nintendo Switch games list, but that is still a solid port of the game and many would argue the superior version of the game. I think if you have never played a Pikmin game that this is probably the one that you should jump in and play so you can see what the series is all about.
Pros:
The three captains are pretty awesome
I liked how there were two new types of Pikmin to use
Some of the puzzles are very clever and hard to figure out
You can play this on both the Nintendo Wii U and Switch
Cons:
The save system on the Nintendo Wii U version of the game sucks!
This is the kind of game that I can only play for so long before I lose interest
Download Pikmin 3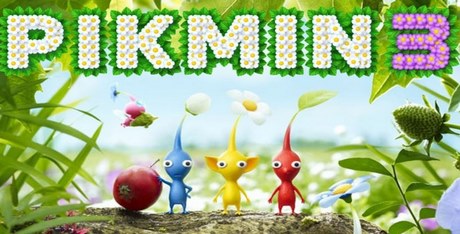 System requirements:
PC compatible
Operating systems: Windows 10/Windows 8/Windows 7/2000/Vista/WinXP
See Also
Viewing games 1 to 8