Starcraft: Brood War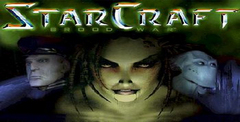 After a long wait (not to mention some vocal dissent on the Internet), Blizzard have finally released their StarCraft add-on, Brood War. And it has definitely been worth the wait: three more campaigns, seven additional units and some sensible faction-balancing has turned Starcraft from an okay game into something akin to the mutt's nuts.
The new units are generally excellent, and make a real difference to the way you play. The restoration abilities of the Terran Medic units prove highly valuable in combat, as does the corrosive venom of the ominously titled Devourer if you're playing as the Zerg. The three new campaigns follow on quite nicely from the previous game, and this time the FMV actually feels like part of the story rather than an afterthought. On top of this there are absolutely loads of new multiplayer maps to add to your collection. For any discerning StarCraft fan, Brood War is a must.
Download Starcraft: Brood War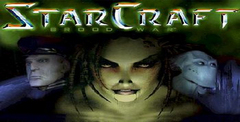 System requirements:
PC compatible
Operating systems: Windows 10/Windows 8/Windows 7/2000/Vista/WinXP
Similar Games
Viewing games 1 to 9