Viewing games 1 to 4 (of 4 games)



See also:
Aero the Acro-Bat

You play as bat Aero, who have to stop the mad scientist Edgar Ektor, who is trying to rid the world of amusement and...

Mr. Nutz

Mr. Nutz - Only he can prevent a new and permanent ice age. To help him on his way he's got a lotta Nutz, a lotta...
Zool is "a ninja from the nth dimension" (although fans sometimes confused him with an ant) who is forced to land on Earth. In order to gain ninja ranking he has to pass six lands.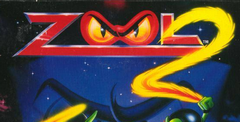 Zool is an interesting ninja creature who roams around trying to rescue the world from Krool's Mental Block creature.