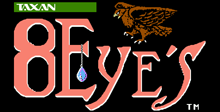 NES Cheats
Correct level order
The game must be played in the following order to successfully defeat the end Boss: Spain, Egypt, Italy, India, Africa, Germany, and Arabia.
Correct jewel order
Place the jewels in the following order at the end of the
game: yellow, white, green, orange, blue, purple, red and black.
Passwords
House of Ruth- Password is EAAPPPDPNE; Second difficulty leve- Password is TAXANTAXAN; Third difficulty level- Password is FINALSTAGE; Ending 1- Password is ONAPPMBPPF; Ending 2- Password is CKBPPAAPEE; Ending 3- Password is GBCPHAAHAD.