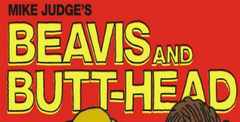 Justin Garcia CoolDuelist posted a comment: 15 years, 7 months ago

This game is funny and there fore enjoyable. Play as beavis or butthead, you can switch whenever you want and it's also two players. But I'm sure all of this is already in the description, so let me say something different. This is a strategy game and some parts get hard because they're not obvious but that makes the game fun at the same time. And if you stuck somewhere, e-mail me and I help you and Spoiler ALERT if you can't pass the fishing pole part, e-mail me and I help you End of SPOILER Highly Recommeded by me JGCD!
Andy posted a comment: 14 years, 2 months ago

A very hard platform / Action game, Or thought the Sega version is totally differant as a sort of a point and click adventure and finding certain objects to add your quest for GWAR tickets.