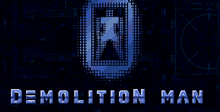 popprk692 posted a comment: 12 years, 3 months ago

I truly enjoy this game since my first meeting with it, on MegaDrive 2, so long ago. And I`m so happy now that I can play it on my computer whenever I can... Thanks to GameFabrique! :)
Marco posted a comment: 11 years, 8 months ago

This game is hardcore and addicting,I mean it,Its a must download.
vinx_619 posted a comment: 11 years, 8 months ago

well the name of this game itself sounds 'hardcore'