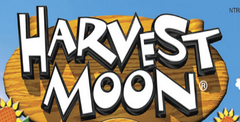 Andy posted a comment: 13 years, 5 months ago

A fantastic game grow crops bred animals and your self!, I am hooked!. Not one for the instant game fans though a few might fall for it's charms, It get's my 10/10
blocked posted a comment: 13 years, 2 months ago

I started the game yesterday (Harvest Moon for SNES), and got hooked on it too. I made it to late Summer, with alot alot of money, and a nice organized, clean field. I save almost every night, so when I start the game, I should be at Summer, 20-something-th. When I went to go load the game today, the next day after, the saved file was only at Spring 18, when I had CRAP. What happened? Does it not save?? Is this a glitch?? I feel really discouraged to play again, because I was so far, and I was about to expand my home.
Andy posted a comment: 12 years, 11 months ago

Well what are you using to save?, The save states or the in game save?, I always use the state save because you can save your game at any point you like, Just hit Esc click on game then save state when you want, Next time you play do the same but hit load state...