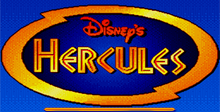 Rajesh posted a comment: 13 years ago

Kindly give me the link to download the game "Hercules"
ccutie posted a comment: 12 years, 11 months ago

hi, i tried playing all the mickey mouse games n some others too but even though i hav added u and reggie as friends i still cant see the links.. can u help me out please...
sam smith posted a comment: 12 years, 6 months ago

you can download the game by going on this website http://www.coolrom.com/roms/genesis/5663/Hercules.php but you will need the emulator to play it so go on google and type in sega genesis emulator and there should be some on the web sites
*LIGHTNINGSTAR* posted a comment: 12 years, 4 months ago

this fucking shit do not mother fucking work what's wrong with you ass holes dam!!!!!!!!!
jake posted a comment: 12 years, 3 months ago

dont come on here and run your mouth and use foul language about a game that doesnt work. Surely by now you should know that some games are friends only links, and I wouldnt blame reggie for not adding you as a friend now. Show a bit of respect. You dig?
Asterios posted a comment: 11 years, 6 months ago

Please give me the link! Thanks!