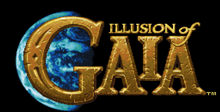 Andy posted a comment: 11 years, 9 months ago

Well this is a Enix Square game so it is guaranteed to be a brilliant RPG, The Dream team strike again with yet another superb epic journey, A must for all Final Fantasy, Chrono Trigger and Secret Of Mana fans...
Chris posted a comment: 11 years, 8 months ago

hey im confused... is it possible to save games to a CD? I cannot download anything to this computer (the only computer that has internet) AND IS IT SAFE? Has it been checked for viruses
Sean Kalifut posted a comment: 11 years, 7 months ago

Yes, you can save these games to a CD. My computer does not have internet. I went to my local library and saved a ton of these games to CD. I checked them all for viruses and there is nothing to worry about. Just save and enjoy!