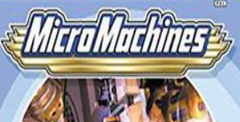 katalin posted a comment: 14 years, 9 months ago

this game is very funny!!! is a classic of Sega download now guys!!
Andy posted a comment: 12 years, 9 months ago

Such a classic game, It was the first all out party fun game and always ensured you'll be having a great laugh, And it is still just as good as when i first played these great games, It is a bit tricky though so i would strongly suggest you get to grips with the first in the series or Military before you play Turbo!...