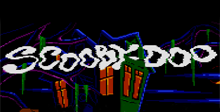 Sonja posted a comment: 12 years, 6 months ago

For the life of me I can not figure out how to open inventory so I can use the objects I take from certain scenes. Help?
Dayou posted a comment: 11 years, 11 months ago

Esse jogo foi um dos melhores da Sega at? os dias de hoje e tem um senso de mist?rio de dar medo em H?rcules.S? mesmo a Sega para produzir este jogo.