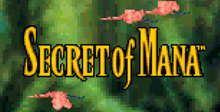 Andy posted a comment: 15 years, 4 months ago

It's so refreashing to play a RPG with out that some times anoying turn based fighting, Or though some have managed it well most screwed it up,!. I'll keep playing this and give my verdict later.
curtisashbrook posted a comment: 15 years, 1 month ago

This game is FANTASTIC what a release start t finish make sure your strong enough when u get t the mana fortress though.
soldark posted a comment: 14 years, 11 months ago
Leo posted a comment: 14 years, 8 months ago

this is a really good game...this is the game that made me like RPGs
Robert Mackenize Bowie posted a comment: 13 years, 10 months ago

I've tested the hole game no glitches works perfect enjoy :)