Agent Hugo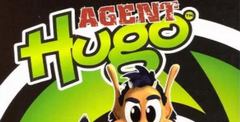 Click the "Install Game" button to initiate the file download and get compact download launcher. Locate the executable file in your local folder and begin the launcher to install your desired game.
Released in 2005 by the now deceased developer Interactive Television Entertainment, this title is an unpolished third-person futuristic arcade-racing game mixed with some action-adventure traits. The game's original proposal was to be an interactive TV show for kids, which would originally tell the story of Hugo, a troll from scandinavian folklore that acted as a guardian for people and families, while battling against evil. The game accompanies Agent Hugo's first day on the job as a spy at R.I.S.K when he suffers a surprise attack by enemies from SUSPECTRA, a sinister organization composed of high-tech enemies, robots and mad scientists. Plot wise the story is very simple, and presents itself as a comical, parodied version of secret agents such as James Bond.
Hugo, Agent Hugo
Being portrayed as a secret agent, was not Hugo's first transformation, it was born as a TV show that was presented in over forty countries. Aside from this adaptation Hugo the troll, was a magician, a skateboard, a D&D character, a hero and even a sidekick to the famous footballer Cristiano Ronaldo. This goes to show how many versions of Hugo were around to try and reach children all around the world, which was their initial premise all along.
The Playstation 2 title was clearly developed and intended for a very young audience, so its simplicity, silliness, and youthful nature can be understood. As stated before, this is a very simple game, for young gamers and it doesn't stray away from it in any manner. Controllers are extremely simple, guidance is very present, the plot is easy to follow, the design is cartoonish, and it is a concise game that can be played from beginning to end in a little under two-hours.
Bottom line is that this game has a very specific niche, it will either entice fans of Hugo as a character, or very young players who are initiating their gaming journey. Simplicity seems like the main factor to attract, entertain and keep players engaged, and for older players this simply won't be enough.
Through Land, or Water
To explore Agent Hugo's world players move between two types of game: the arcade-racing rocket-powered boat one, and the action-adventure puzzle game. Both of them provide little novelty from the titles it drew inspiration from, but they at least feel very differently one from another.
Driving vehicles looks very clunky, and feels the same way at times, but mostly is a smooth-ride, with simple controls and mechanics. Exploration, checkpoints, and goals are easily understood through the mini-map ensuring players won't feel lost at any time. The land exploring, puzzle part of the game, is for me where the game plays best, and seems the most interesting. Yes, it repeats the same patterns of being extremely easy, as the entire game is, but it feels worth exploring and more personal than the racing-part of the title.
Verdict
Clocking in at around two-hours of uninterrupted gameplay, by most gamers, Agent Hugo, has a hard time finding a good balance between genres it tries to embrace. None of them feel particularly unique, or exciting. Graphics and performance look extremely dated, even if they were average at release, it didn't age well.
5
To play this game I'd highly recommend you to play with a younger gamer yourself, your son, daughter, or niece so you can live vicariously through his excitement. Unless you are a huge fan of Hugo and its lore, there are better options and similar titles that will provide more enjoyment. Titles that come to mind are Spyro, Crash Bandicoot, Psychonauts, and Ratchet & Clank, truthfully they might not encompass both genres Agent Hugo tried to embrace, but when they do, they provide considerably more fun, and originality.
Pros:
Extremely Simple
Family Friendly
Expands Upon Hugo Lore
Cons:
Never Finds Its Identity
Unoriginal
Very Superficial Story Telling
Subpar Graphics
Clunky Feeling/Performance
Super-short Game
In-Game Cutscenes
Download Agent Hugo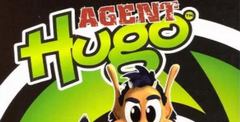 System requirements:
PC compatible
Operating systems: Windows 10/Windows 8/Windows 7/2000/Vista/WinXP
Playstation 2 Screenshots
Similar Games
Viewing games 1 to 8