Crash Mind Over Mutant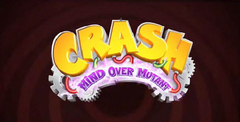 Download Crash Mind Over Mutant and join Crash Bandicoot in his wildest adventure yet! Battle enemies, control powerful mutants, and save the world from the evil Dr. Cortex. The Wumpa Islands need a hero – play now!
The last Crash game to release other than the recent remasters was Crash: Mind Over Mutant, and it wasn't really the best received game ever made. In fact, Mind Over Mutant still attracts a lot of hate to this day, not even taking into account the fact that the series effectively lay dormant for over a decade after its release.
Techno-babble
The plot of Crash: Mind Over Mutant centers around technology, in particular a certain device that puts whoever uses it under the control of everybody's favorite bad guy, Dr Neo Cortex. It echoes the rise of the smartphone in a hilariously satirical way, with everyone except Crash being constantly buried and controlled by these devices. Voice acting is also top-notch here, and really acts as a strong point along with the storyline.
Bring it back
If there's one thing gamers will never enjoy doing, it's revisiting the same areas over and over again, and that's Mind Over Mutant for you. The game relies heavily on back-tracking, and it just feels like unnecessary padding. It comes across as lazy game design, and there's no excuse for that.
Smile for the camera
The camera angles are a real mess in Mind Over Mutant, and they can't be adjusted either. You'll have to jump around with fixed camera angles reminiscent of early PS1 survival horror titles, and it's not really any fun. It's okay for the combat sections, but when you're trying to make tight jumps it can be a real pain. When platforming is such a core part of your game, you need to be able to see the depth of jumps, or it just feels broken.
Identity crisis
The real issue with Crash: Mind Over Mutant is that it just doesn't know what it wants to be anymore. It seems Radical felt that the simple platforming gameplay of the originals was just too primitive, and instead opted for a more hack and slash-based project, more akin to something like God of War for kids than the Crash Bandicoot we all came to know and love.
6
It's a real shame that Crash: Mind Over Mutant didn't perform will enough to entice Activision to publish more games in the series at the time, but the game just wasn't up to the mark, and was the tail end of a steep decline that had begun with the turn of the previous generation. There's a reason that the series has effectively retconned out everything after the PS1 with their upcoming release of Crash Bandicoot 4: It's About Time, and it's not because of the story. Platformers are meant to have tight controls and adjustable camera angles to assist with difficult jumps and levels, and Mind Over Mutant just doesn't have that going for it.
Pros
Interesting satirical plot.
High quality voice acting.
Hack & Slash identity crisis.
Cons
Bad camera angles.
Constant backtracking.
Download Crash Mind Over Mutant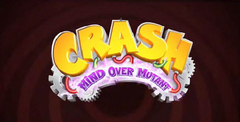 System requirements:
PC compatible
Operating systems: Windows 10/Windows 8/Windows 7/2000/Vista/WinXP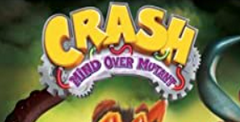 System requirements:
PC compatible
Operating systems: Windows 10/Windows 8/Windows 7/2000/Vista/WinXP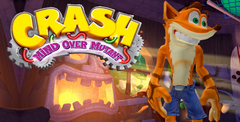 System requirements:
PC compatible
Operating systems: Windows 10/Windows 8/Windows 7/2000/Vista/WinXP
Playstation 2 Screenshots
See Also
Viewing games 1 to 10