Jak 3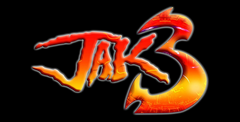 Download Jak 3 and embark on a thrilling journey with Jak and Daxter! Explore a vast world, harness powerful abilities, and uncover the secrets of their past. The adventure of a lifetime awaits – play now!
The beloved series of Jak and Daxter's adventures ends with this installment of the trilogy by Naught Dog: Jak 3. One of the developers for Jak 3, Jason Rubin, was responsible for bringing the Jak trilogy and other games, like Crash Bandicoot, to life through Naughty Dog. Announcing he was leaving Naughty Dog in 2004, Rubin vowed to at least see through the finishing of Jak 3, so that it could be a game worthwhile to his loyal fans. If you are familiar with the Jak trilogy, you already have a feel for how this game will be, but better. If you are not familiar with Jak and Daxter, think of Crash Bandicoot's art style and Zelda's open world platforming.
Art Style
The art in Jak 3 is the classic Naughty Dog look of cartoonish 3D characters with distinct features. The feeling of seeing this on the screen is not replicated by many other than Naughty Dog and their special game franchises, and it makes for an irreplaceable memory of the games.
To be so cartoonish and "rough" however, Jak 3 makes some things very well-known through this method, having important things stick out from the rest of the world, making easy visual clues for the player to know what they are supposed to do. One extreme bonus of low graphics in a game and the cartoon feel, is that there are hardly ever any complaints of the game not running smooth, allowing for a non-frustrating and uninterrupted gameplay (judging that your device handles it).
Gameplay
Following the same path of play as the previous Jak installments, Jak 3 has the same storyline. As Jak searches for the cure for Daxter (an ottsel turned human), they find themselves in a tragic turn of events that results with their next adventure (Jak 3) taking place in a wasteland. While a wasteland is not the most exciting place to have an adventure, and probably results in the characters having a stench, the wasteland featured in Jak 3 makes for an abundantly larger map than in the previous two installments of the series.
Doing missions to search for the power cells needed to cure Daxter, Jak will find himself running all over the wasteland to run errands for individuals and even fight them. One thing different from the past games is that all vehicles in Jak 3 have to be unlocked, with no ability to jump in the car and drive. New guns, new vehicle mechanics, and a new ragdoll effect, there are enough new things to keep players interested, but enough of the original game to give a sense of continuity and nostalgia to the past installments.
Personal Rating
All things considered, Jak 3 is a great continuation of an already great series. The storyline is able to keep fans interested without changing, and the new and improved mechanics and features in each installment make for an exciting, new gameplay each time around, as players get to experience the same game and nostalgia of a beloved experience, with the excitement of seeing things for the first time and learning what the game is able to do.
9
Jak 3 has earned a solid 9/10 in my books.
Pros:
New mechanics and weapons to play with
Continuity of storyline
Same characters and graphics that fans love
Cons:
"Copy with Improvements" to some
Download Jak 3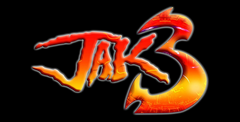 System requirements:
PC compatible
Operating systems: Windows 10/Windows 8/Windows 7/2000/Vista/WinXP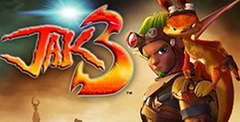 System requirements:
PC compatible
Operating systems: Windows 10/Windows 8/Windows 7/2000/Vista/WinXP
Playstation 3 Screenshots
Playstation 2 Screenshots
See Also
Viewing games 1 to 11