Fantasy General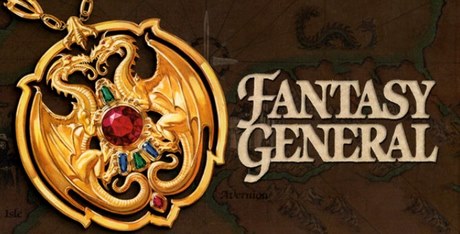 | | |
| --- | --- |
| a game by | Strategic Simulations, Inc. |
| Platform: | PC |
| Rate this game: | |
| See also: | Strategy |
If You're on to a winner, keep a tight hold on it - that's what they (the clever bods) say, and it's also what SSI and Mindscape have done. Not content with the super-successful Panzer General and its follow-up. Allied General, the same basic combat and movement engine used in those titles now plays host to something more way out. Fantasy General is a strange blend of fantasy and science fiction, in which knights and archers do battle with all kinds of weird and wonderful creatures.
By weird and wonderful I don't mean the usual fare of goblins, ogres and ores. Oh no. They're there, of course, but the 120 or so unit types range from humans (swordsmen, pikemen and cavalry for example) to death knights and dragons, and then to mechanical monsters such as flying steam-powered castles and men made of bronze - there are even steam-assisted elephants, musketeers hanging from balloons and flying monkeys. I know it sounds daft but believe it or not, it works.
There are three modes of play: individual scenarios, campaign or play by mail. The individual scenarios are enjoyable, but the real meaty bit is the campaign. The plot twists and turns as you guide your army from continent to continent, researching more advanced technology and upgrading your units to become even more powerful.
The sequence of battles is linear but the terrain maps are randomly generated each time you play, as are the opposing units. In terms of long-term playability this places Fantasy General near the top of the wargame league, and as you can play one of four different characters, each with different powers, it's hard to see how you can play the same game twice.
Wargamers spoogey bit
There are ten basic unit categories -light and heavy infantry, light and heavy cavalry, skirmishers, archers, sky hunters, bombardiers, siege engines and spellcasters - each endowed with their own upgrade paths. For example, your heavy infantry move up from warbands to pikemen, legionaries, samurai and heavy spearmen. Deciding how much of your hard-won gold you should spend on upgrading or buying which units is often the hardest part.
Skirmishers open up a new hit-and-run form of combat and all in all it's much more exciting than Panzer General because of the greater range of moves and counter-moves. Add heroic single characters and dozens of spells, special abilities and magical items, and you've got a real game on your hands. If you prefer playing against a real person rather than the computer, the play by mail option allows you to choose maps, forces and all kinds of other advantages. Unfortunately there's no network or head-to-head feature, which is a big shame, but the ai is well up to the job and will certainly make you pay close attention to tactics.
SSI have opted for the Panzer General interface and engine rather than the Windows-based one used for Allied General, but that doesn't detract from the game at all. For my money Fantasy General has got to be the most exciting strategy wargame of the year so far.
Download Fantasy General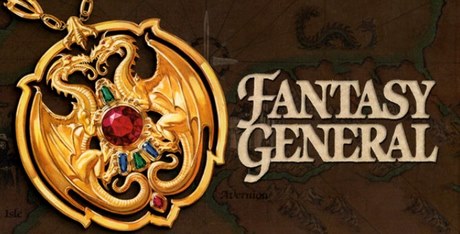 System requirements:
PC compatible
Operating systems: Windows 10/Windows 8/Windows 7/2000/Vista/WinXP
Similar Games
Viewing games 1 to 13